The Hancock-Henderson Quill, Inc.

---
Crew Refurbishes Lomax Crossing
-by David Conard, The Quill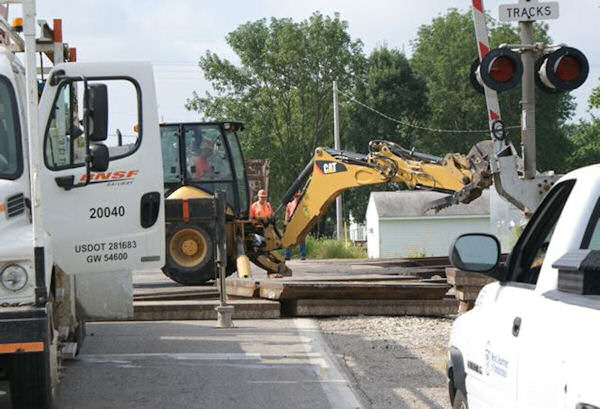 Every two years it is time to refurbish the Burlington Northern Santa Fe railroad crossing on the Carman blacktop at Lomax causing detours and inconvenience for a few days.
The process is a pretty quick process as long as you have the right tools to do it, and BNSF does. The railroad crew closed the road Tuesday morning for a good part of the day and by Tuesday afternoon had completed the first half of the crossing renewal and reopened the highway to traffic.
They will close again to repeat the process on Thursday and are planning to have the project completed and the road open by Thursday afternoon. Then the crew moves on.
---