The Hancock-Henderson Quill, Inc.

---
Meet Your Neighbor
by Shana Jackson, Quill Reporter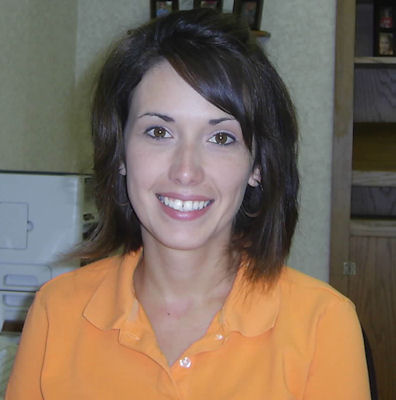 Meet your neighbor Kasey Livingston.
Kasey was born and raised in Carthage by her parents Kenny and Lori Cox.
Kenny drives a truck for Wal-Mart and her mom Lori works as an aide at the Carthage Terrace.
Kasey has one brother Craig (Jessica) McDowell who resides in St Francisville, Missouri with their 6 children.
Kasey graduated from Carthage High School in 2000 and took classes at Carl Sandburg and Spoon River college.
She married Justin Livingston in 2002 after a 5 year courtship. They have 2 children Jackson, 5, and Ana Leigh, 1.
Kasey and Justin have lived in La Harpe for 9 years as Justin was employed as the La Harpe City Police Officer and then as the La Harpe Chief of Police for 5 years.
Kasey has worked at First State Bank Of Illinois now for 9 years as a Loan Secretary.
She is also the secretary for the La Harpe Park District Board. She is a member of the Catholic Church in Carthage.
Kasey enjoys baking, spending time with family and friends.
---