The Hancock-Henderson Quill, Inc.

---
Meet Your Neighbor
by Shana Jackson, Quill Reporter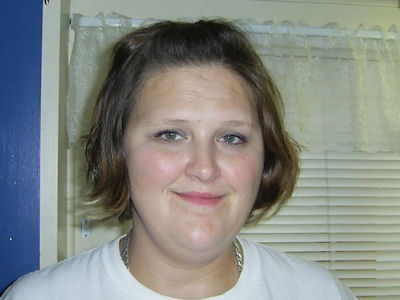 Meet your neighbor Jennifer Longhurst.
Jennifer was born in Burlington Iowa, January 1977 to Dennis and Cheri Olson and raised in Colusa until moving to Tampa, Florida in 1989.
She lived there until moving to Virginia in 2007 and then to Dallas City, in 2008. Recently she moved to La Harpe with her two children, Alexis, who will be in 6th grade this year and her son, Daden, who will be 5 months old on the 18th.
Jennifer graduated from Armwood Sr High in Seffner, FL in 1995 and then attended Florida Metropolitan University for 2 years.
She has been a shift manager for McDonalds for 2 years and works in Ft. Madison Iowa. She recently attended Hamburger University for work to earn college credits.
She has 2 brothers, Sean, 36, and Jason, 29, both of Tampa, FL.
Sean is in Graphic Design and has 3 boys, Perry Thomas, 17, Nicholas Dade, 15, and Skyler James, 10. Jason works for Lazy Days RV in auto detail.
Jennifer's dad, Dennis, has worked as a mechanic for UPS for 20 years and her mom, Cheri, works as a customer service rep at a gas station.
Her grandparents are the late Arnold and Maxine Olson of Dallas City and the late Orland and Leonna Defrates of Dallas City.
Jennifer enjoys being home with her kids, hanging with family, being outside soaking up the sun and taking walks.
---