The Hancock-Henderson Quill, Inc.

---
Meet Your Neighbor
by Misty Huston, Quill Reporter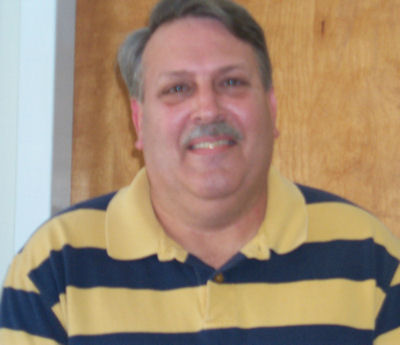 Meet Your Neighbor Mike Bohnenkamp of Stronghurst.
Mike currently works as a substitute teacher for West Central School District and in the after school tutoring program at the High School through the ROE and 21st Century program.
In 1975 he graduated from Monmouth High School and in 1977 he graduated from Carl Sandburg College, earning an Associate Degree.
In 1981 he completed a 12 week course at the Police Training Institute and in 2004 Mike graduated from Western Illinois University, earning his bachelors degree in Criminal Justice.
In the past, Mike has worked in several different positions.
His first job out of high school was working for the Warren County Sheriff's Office as a radio dispatcher, and then, from 1981-84 he was a Warren County Road Deputy Sheriff.
From 1985-91 Mike worked for Henderson County as a Deputy Sheriff in Stronghurst, and from 1993-97 he was a parts delivery salesman at Shottenkirks.
In November of 1997, Mike faced some severe medical complications and became a double above the knee amputee, but that didn't keep him down. In 2000 he decided to go back to school at W.I.U. in Macomb.
From 2005-08 Mike worked at Stone Hayes Center for Independent Living in Galesburg as a Home Service Advocate.
He said, "I really loved that job as it gave me the opportunity to help others learn how to be able to stay independent. It was very rewarding and one of my favorite jobs".
In 2008 he started substitute teaching and still enjoys doing it today.
Mike is also involved in several positions in the community.
He has served on the Stronghurst Village Board for 1 year where he is chairman of the Law Enforcement Committee and serves on the Finance Committee.
Mike says, he really enjoys serving his community and helping out in the community wherever he can.
Mike is married to Janet, who works as a cook at Oak Lane. They have one son, Bryan, who works for Bruce Keever out of Bald Bluff.
He has two older sisters, Elizabeth Waller of Monmouth and Pam (Roger) Hines of Smithshire.
In his spare time Mike enjoys playing on the computer, especially hidden object games, NASCAR, baseball and football.
---