The Hancock-Henderson Quill, Inc.

---
Steve Henshaw Throws His Hat Into The Ring For Sheriff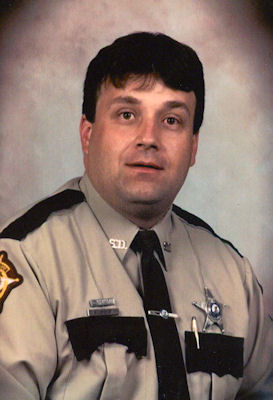 At the Independence Day 2010 Parade in Oquawka, Steve Henshaw, of Oquawka, announced his candidacy for Henderson County Sheriff, throwing his hat in the ring with two competitors in the race: Republican Candidate, retired State Trooper Todd Miller (Rep-Oquawka), and Steven Haynes (D-Stronghurst).
"I want to continue serving the people of Henderson County by providing leadership in the important public safety role of Sheriff", he said, and he will do so as an Independent candidate.
Henshaw feels Henderson County's rural setting makes it an attractive place to live, work, raise a family and enjoy recreational opportunities, and as in many areas, growth over the years coupled with financial shortfalls has brought demands on public safety resources.
He believes it is important to build strong community, professional and organizational partnerships in order to be ready with effective responses when issues arise.
He states, "I will work with the Henderson County Board of Supervisors to assure fiscal responsibility, yet provide the necessary resources to maintain a high level of service."
He says his plan is to explore all available funding resources and collaborative options to assure Henderson County is a public safety leader.
Henshaw says that working within the Sheriff's Department has given him a unique perspective and he sees issues need attention.
"I will bring new ideas for solving some issues I feel need addressed immediately. I will work to change some of the policies within the sheriff's department that hamper our public safety.
"I also believe we need to look at our readiness for major incidences and work with all agencies to assure when the worst happens, we will respond effectively.
"I will continue to support and strengthen the efforts taken up in traffic safety and drug enforcement to assure safe roadways and reduce drug-related activities."
Henshaw grew up in Oquawka and graduated from Union High School after which he attended Western Illinois University.
His professional training credentials include the University of Illinois Police Training Institute and Carl Sandburg College of Law Enforcement.
Henshaw holds certification by the Illinois Law Enforcement Training and Standards Board of the State of Illinois as well as certification from Western Illinois Police Training Unit.
He has been with the Henderson County Sheriff's Department for over 10 years.
"If elected I will work hard to assure that Henderson County is enjoyable and safe for all who live, work, visit and travel through; keeping you safe by being prepared and getting the job done" Henshaw said.
The Henderson County Sheriff's election is during the General Election, which is Tuesday, November 2, 2010.
---