The Hancock-Henderson Quill, Inc.

---
Meet Your Neighbor
by Shana Jackson, Quill Reporter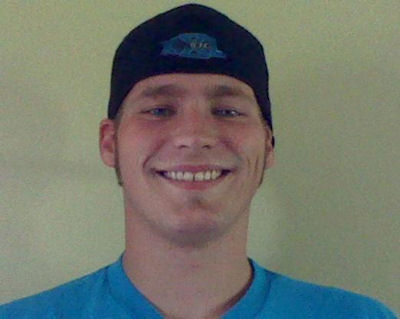 Meet your neighbor Corey Allen of Blandinsville.
He was born in Orlando, FL, November 1991 to Shannon and Sheri Allen. They moved to Blandinsville in the winter of 1992.
Corey was raised there with his sister Nicole.
Nicole is a 2008 graduate from West Prairie High School and is attending Monmouth College. She lives in Monmouth with her fiance Brian Lyles and they are expecting a baby in August.
Corey's mom, Sheri, works for Pact Head Start in Macomb and his dad, Shannon, works for Fresh Air Express hauling pigs.
Corey's step mom, Nora, is a stay at home mom to his 5-year-old brother, Xander.
Corey's grandparents are Max Allen and Pat and Dick Hainline all of Blandinsville. Tom and the late Sally Gabany of Canton, Michigan and Jim and Sue Carter of Linden, Michigan.
Corey participated in football for 3 years of high school and track and baseball for 1 year. He was also in FFA for 4 years. He graduated from West Prairie High School in 2010.
Corey is working for Winks Escort Service as a lead driver of the convoy for wind turbines.
He is thinking of joining the U.S. Army depending on how his job goes.
Corey's favorite memory is when he and his family and friends traveled to the Current River.
---