The Hancock-Henderson Quill, Inc.

---
Meet Your Neighbor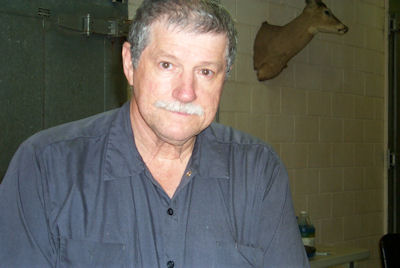 David Vancil of Stronghurst.
David is the owner and operator of Vancil's Locker Service in Stronghurst. The business has been in his family for 44 years.
His dad, Ellis "Bud" Vancil, worked there when it was owned by Otis and Lou Arnold, purchasing it from them in 1966. David worked for his dad and then took over the business in 1979 when Bud passed away.
David was born and raised in Stronghurst. He graduated from Stronghurst High School.
David and his wife, Margaret, have six children, David Jr., Arbry, Doug, Kristen, Amber and Bradon; and 17 grandchildren.
David enjoys working and serving his community. He has served on the township board, volunteered for the ambulance service and presently serves on the city board and volunteers for the fire department.
He couldn't quite recall how many years it had been exactly but knew it had been many, many years since he began serving his community.
When asked about any special memories he simply replied "They are all special".
---