The Hancock-Henderson Quill, Inc.

---
Take "The Quill" Along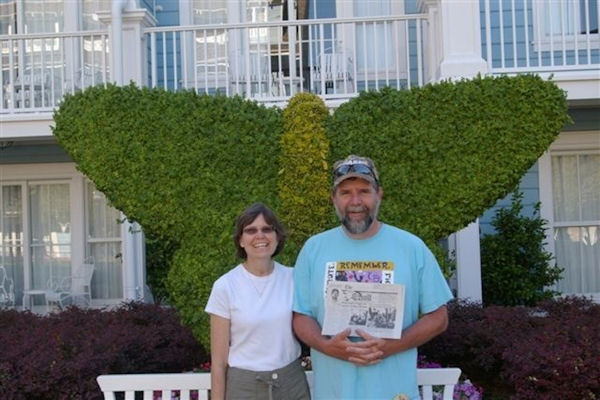 Marvin and Leslie Linder took "The Quill" along April 17, 2010 when they left for Barney, Georgia to visit with family, Bill and Pam Scott and Gwen and Will Ruttencutter. They also spent six days at Walt Disney World's Beach Club Resort where they had their picture taken with The Quill. This was Marvin's first trip to Walt Disney World and they visited all four theme parks - Epcot, Disney Hollywood Studios, Animal Kingdom and the Magic Kingdom. The couple went back to Barney on April 28th to celebrate Gwen and Leslie's birthdays before leaving for home April 29th. They are very thankful they arrived home before the flooding in Nashville, TN which they drove through on their trip. When you go on a trip, take "The Quill" along and have your picture taken with it, then send it to us. Let's see where all "The Quill" can travel.
---