The Hancock-Henderson Quill, Inc.

---
Meet Your Neighbor
by Jenna Clayton Quill Reporter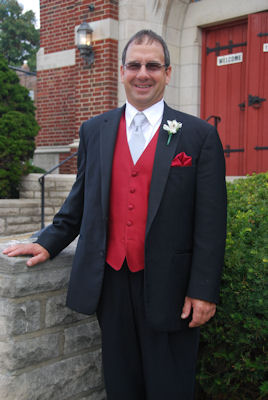 Meet your neighbor Tom Holtsclaw, the son of Doris and Elton Holtsclaw.
He was raised just outside of Carthage, with his sisters, Cheryl and Linda and brother Terry.
The Holtsclaws moved to the farm where he currently lives when he was four or five years old after the death of his maternal grandfather. His father, who was previously a mechanic, took over the farming operation.
Holtsclaw has lived in the same house where he was raised for twenty-one years. He graduated from Carthage High School in 1976.
He is now married to his wife, Susan, and has three sons, Lance (20), Jesse (17), and Christian (16).
Holtsclaw is the owner and operator of Holtsclaw Farms. He has previously worked part time in construction. He has served as a Trustee of Harmony Township for twelve years and served on a few committees for the Hancock County Conservation Department, and is a part of the FFA Ag. Advisory Committee. He is also a part of the Trinity Lutheran Church Choir.
Holtsclaw loves to vacation in the Ozarks with his wife's family, and attending sporting events and cattle shows with his family. He takes pride in watching his sons in any activities they are a part of.
He will never forget his wedding day, the births of his sons and being on the field with his son when his team won the State Championship in football.
---