The Hancock-Henderson Quill, Inc.

---
Platelet Drive Success Comes Again In April
by: Shana Jackson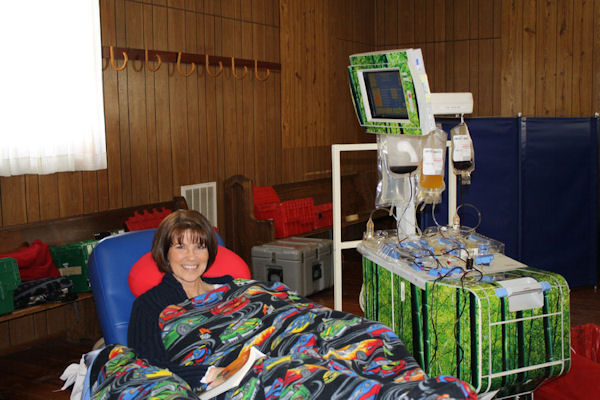 A platelet drive was sponsored by the La Harpe nursing home Thursday, February 18th, 2010 at the clubhouse.
Dorinda Spangler, dietician of the nursing home provided soup and cookies, and Caseys supplied a dozen doughnuts.
Athena Brooks, director of the nursing home states that she has been involved in a lot of blood drives and La Harpe is the best organized she has seen or been a part of.
"We have 12 signed up for today" says Tom Koopman a faithful donor. Tom is able to give up to 23 times a year. He encourages everyone to come out and take a part in this.
The next date set is April 15th.
Virginia Palmer has given platelets now 3 times but has given blood for several years.
When asked if there was a special reason she gives the platelets she answered, "It helps cancer patients and I have lost family to cancer and I know several who are going through it right now. I feel like this is my way of helping out."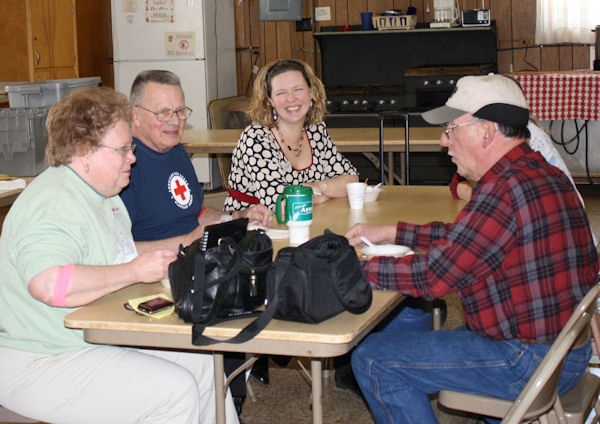 ---