The Hancock-Henderson Quill, Inc.

---
Meet Your Neighbor
by Shana Jackson, Quill Reporter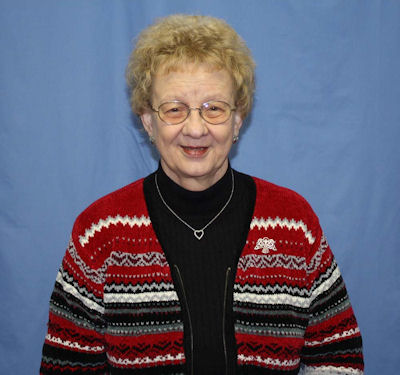 Bette June Mapes
Meet your neighbor Bette June Mapes, born in Kansas City, Missouri and was blessed with wonderful Christian parents, Earl and Pearl Rice.
Bette June was raised 7 miles northwest of La Harpe west of Disco on her parents farm with her sister Wanda Kurrle, who now lives in Davenport, Iowa.
She attended her grade school years at little country schools, Alma Mater, Tilton, Durham Center and graduated from 8th grade at the Durham Community Consolidated School. She then attended La Harpe High School graduating from there in 1961.
She is thankful for God giving her a wonderful husband, Danny of 43 years now. When they were first married they lived on her families' farm and raised their children until moving into La Harpe in 1988.
They are blessed with 4 wonderful children. A daughter, Brenda and Mark Rulon and family of rural Argyle, Iowa; 3 sons: Bill and Stacey Mapes and family of Simi Valley, California; Michael and Amanda Mapes and family of Hanna City; and Murphy and Kelly Mapes and family of La Harpe. They are also blessed with 16 grandchildren and another one to be here May 25th and 7 great grandchildren and another one coming in the fall.
Bette June worked at Methode Electronics in Carthage, for 18 years and has now been retired for 9 years this month. She loves spending time with her husband, children, grandchildren and great grandchildren.
She enjoys taking photos of family, friends, and nature, scrapbooking, and working with her flowers and plants inside and out and baking goodies.
Her and Danny both enjoy country dancing and have been doing it for 15 years. Bette June is an active member of the La Harpe Christian Church and belongs to La Harpe High School Legends on Facebook.
She believes that one should always live each day to the fullest because tomorrow is never promised.
---