The Hancock-Henderson Quill, Inc.

---
Meet Your Neighbor
by Susan Galbraith, Quill Reporter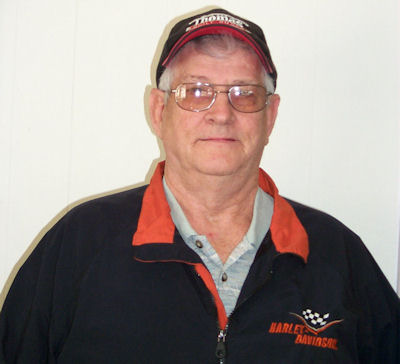 Meet Your Neighbor Lawrence Neff of Stronghurst.
Lawrence is semi-retired, but for the past 10 years has been employed part-time, by West Central School District #235 as a bus driver. He previously worked 29 1/2 years at Stronghurst Grain & Merchandise Co..
He was born in Stronghurst, 73 years ago, in the family home outside of town, and was raised in the Stronghurst area.
In 1956 Lawrence graduated from Media High School.
He and his wife, Carol, have been married for 31 years. They were married at the Stronghurst United Methodist Church where he is still a member serving as a trustee.
He has two daughters, Hope Shafer and Tonya Neff who are homemakers.
Lawrence has two grandchildren, Erica Shafer (16), a sophomore at Carthage High School and T. J. (13), a 7th grader at Dallas City.
His parents Harold and Maxine Neff are deceased.
He has two brothers, Eldon (Frances), who live in La Harpe and Ralph is deceased.
For enjoyment Lawrence loves riding his 2008 Harley Heritage Softail during the summer.
He said, "Carol does not enjoy riding so I travel with my biker friends, Gary Powless and Gene Ray. We enjoy traveling to Nauvoo through the scenic drive and other places in the area".
He also is a member of the Hancock County Gun Club and goes to the range in Carthage. In earlier years he enjoyed shooting clay pigeons.
For 13 years he has been a member of the Stronghurst Village Board as a trustee. He currently serves on the committees of police, animal control and maintenance duties.
He was also a fireman on the MST (Media/Stronghurst /Terre Haute Fire Protection District) before he had health problems. He is presently a trustee on the MST Fire protection district and serves as Treasurer.
On weekends he and Carol travel to visit children and are also involved in various church activities.
For 12 years he was involved in, "The Walk To Emmaus" with locations in Springfield, Peoria and Quincy.
---