The Hancock-Henderson Quill, Inc.

---
Meet Your Neighbor
by Jenna Clayton, Quill Reporter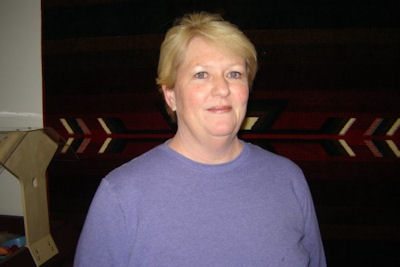 Meet your neighbor Kathy Akers, the daughter of Lee Winters and the late Allen Winters.
She was raised in La Harpe. Growing up, Aker's father was the City Marshall and her mother worked at the restaurants in town.
She grew up with her brother and graduated from La Harpe High School in 1978.
Akers is now happily married to her husband Bill and has one son, Justin and one stepson, Billy. She also has two step-grandchildren.
She is the owner of the recently opened Kathy's Restaurant on Main Street in La Harpe. She was previously a bus driver for many years at La Harpe Pre-K.
Akers is very fond of the memory of her son being born, of watching the Pre-K children on her bus routes grow up over the years, and of being married to her husband, Bill.
She lives by the philosophy, "It is never too late to try something new."
---