The Hancock-Henderson Quill, Inc.

---
Two West Central Teachers Receive Prestigious National Board Certification
Two teachers in the West Central School District have successfully achieved the coveted National Board Certification.
High school English teacher Lara Kendell and fourth grade teacher Kathy Lafary this week received confirmation of their certification, said District #235 Superintendent Ralph Grimm.
"The process of applying for certification is a tremendous undertaking, and it is a real honor for our district to have two teachers achieve this status after their initial application," said Grimm. "District 235 also has six other teachers who have begun but not yet completed this process."
The certification is granted by the National Board for Professional Teaching Standards. "Like board-certified doctors and accountants, teachers who achieve National Board Certification have met rigorous standards through intensive study, expert evaluation, self-assessment and peer review," according to the NBPTS.
"In a congressionally-mandated study, National Board Certification was recently recognized by the National Research Council as having a positive impact on student achievement, teacher retention, and professional development."
There are 25 particular certificates granted, covering a variety of specific content areas and student developmental levels.
Mrs. Kendell, of Burlington, Iowa, received her Bachelor of Arts in Education degree from Western Illinois University, with a major in English.
She has taught for 18 years, and previously worked at ROWVA and Union schools before coming to West Central High School. Her national certification is in Adolescence and Young Adult English/Language Arts. She and her husband, Darven, have two children, Ryan and Jessica.
Mrs. Lafary, of Smithshire, also is a graduate of WIU, earning her Bachelor of Science in Education degree with a major in special education.
She received her Master of Education degree in 2003 as a Reading Specialist. She has taught for more than 18 years, first at Warren Elementary, then Union High School, and then at Southern Elementary and West Central in special education and as a fourth grade self-contained teacher. Her national certification is Early & Middle Childhood Literacy, Reading and Language Arts.
She and her husband, John, have two children, Allison and Mallory.
Other WCSD teachers who have begun but not yet completed the NBC process are Charlotte Ackermann, Kindergarten; Terri Copeland, Middle School Language Arts; Laura Lewis, Elementary Special Education; Kristi Lumbeck, Fourth Grade Self-Contained; Jessica Winters, Elementary Title I; and Chris Wright, Second Grade Self-Contained.
The NBPTS has certified more than 82,000 teachers since 1987. The standards upon which teachers achieve National Board Certification are based on five core propositions:
Teachers are committed to students and their learning; teachers know the subjects they teach and how to teach those subjects to students; teachers are responsible for managing and monitoring student learning; teachers think systematically about their practice and learn from experience; and teachers are members of learning communities.
Candidates complete 10 assessments that are peer reviewed by other teachers in their areas of certification, including four portfolio entries that address teaching practice and six "constructed response exercises" demonstrating content knowledge.
Once achieved, certification is valid for 10 years; renewal candidates must begin the renewal process in their 8th or 9th year as NBC teachers.
"I'm sure everyone in the district joins me in congratulating Lara and Kathy for this accomplishment," said Superintendent Grimm.
"For a district our size to have two teachers recognized like this in the same year is a real testament to the quality of education students are receiving at West Central."
The teachers will be publicly recognized at an upcoming Board of Education meeting.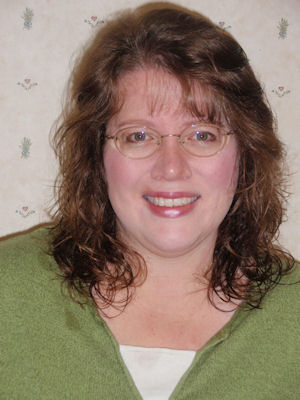 Lara Kendell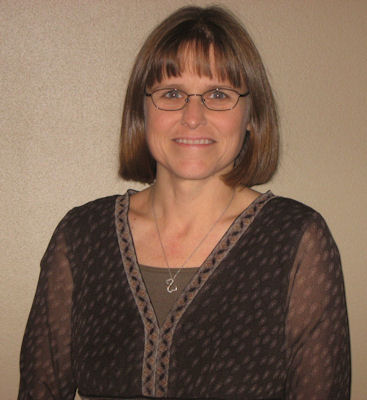 Kathy Lafary
---