The Hancock-Henderson Quill, Inc.

---
The Carpenter's Crew at the Christian Church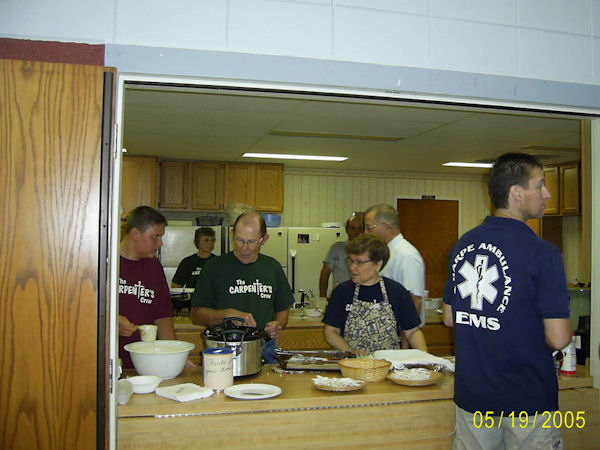 Thirteen years ago a group of eight people from La Harpe went to Mission, Texas to spend a week doing a mission project for the people just across the border in Mexico.
Since that time, the Christian mission group has grown to over 50 people including singles, couples, and families.
There have been over 15 different congregations represented. Together the group has built church buildings, orphanage facilities, and homes for individual families.
It's a mission of love. This many people coming together from many different churches, but all are working and building in the name of Jesus, so the group chose as their name, "The Carpenter's Crew."
Now, there are so many workers that the group goes for 2 weeks of mission on the 3rd week of January and 3rd week of February.
Individuals pay their own expenses on the trip, but the building materials are paid for by fundraisers, and gifts from churches and individuals.
---