The Hancock-Henderson Quill, Inc.

---
Meet Your Neighbor
by Misty Huston, Quill Reporter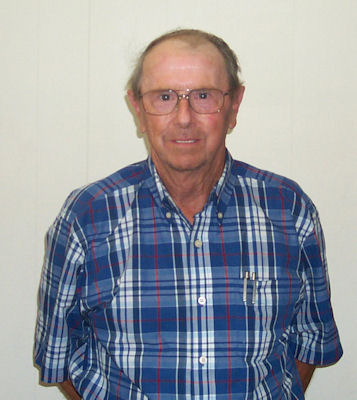 Meet Your Neighbor, Garry Jarvis who resides in Stronghurst.
Garry is now retired, but has worked in several different places over the years.
His first job was working at C.M. Bell and Sons printing office in Stronghurst for 5 to 7 years.
He also worked as a farm hand for the Ochsner Brothers outside of Dallas City, worked at C.E. Neff Company in Stronghurst and last, but not least, he worked at Modern Welding Company in Burlington, Iowa as a welder and bending wheel operator for 44 years until his retirement.
In addition, Garry and his wife owned and operated G&J Service Gas Station from 1983 through 1995. Garry also served on the Fire Department for several years until he was no longer able to due to health problems.
Garry was born in Fort Madison, Iowa and raised in Stronghurst. He has lived almost his entire life in Stronghurst, with the exception of two years.
Garry is happily married to Juanita. She is also retired but keeps busy getting involved in several different activities.
For example, she serves as the UMC lay leader. They just celebrated their 52nd wedding anniversary this week.
They are the proud parents of five sons, Larry of Macomb, Jerry of Milwaukee, WI, Terry of Portland, OR, Randy of McAllen, TX and John who is deceased; 5 grandchildren, Kevin, JoAnn, Brandon, Shannon and Valerie; one great granddaughter and one great grandson.
In his spare time Garry enjoys mowing the yard, reading the paper, working as an auxiliary policeman with the Sheriff's Department and "just piddling around." He says, "mostly I just get in trouble with my wife."
Some of his most memorable vacations are of trips to McAllen, TX where they visited flea markets and just piddled around and to Mexico.
Garry says after his heart attack nearly took his life several years ago, "I've learned to live one day at a time".
---