The Hancock-Henderson Quill, Inc.

---
Gibb Legacy Brings Hundreds to La Harpe Car Show
by Macy Davis, Quill Reporter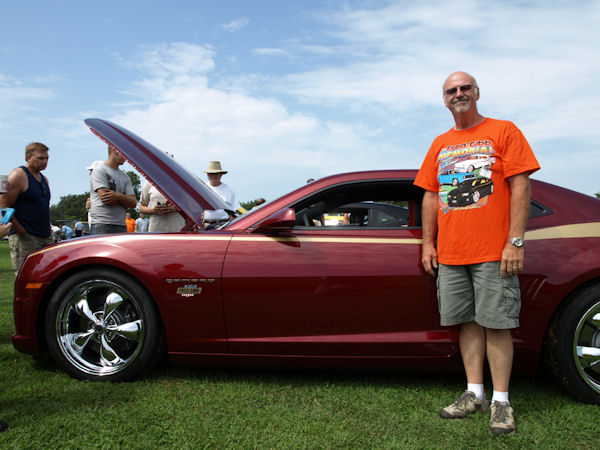 August has finally rolled around and with it the twelfth annual Fred Gibb Memorial Car Show in La Harpe.
The car show was a compilation of antique and contemporary cars.
From 1968 GTO's to 2010 Camaro's, people of all ages turned out with their cars to pay tribute to the memory of Fred Gibb, a Chevrolet dealer in La Harpe who became known in the "super car racing circles," where he is "best remembered as the father of the 1969 ZL-1 Camaro."
Out of the several hundred people that arrived to showcase their vehicles, many of them had remarkable stories behind about their coup's.
Terry James of Athens, had one such story. He bought his 1968 Pontiac GTO new, but sold it a few years later in 1973. Much to his delight, he found the car eighteen years later in 1991.
After five years of bargaining, he managed to buy back his beloved car in 1996. The antique muscle car was actually featured in the National Snap-On Tools calendar last year.
While some enthusiasts bought their vehicles new, a few people turned to restoration projects, people such as Kermit Dieterich of West Burlington, IA.
One day while browsing eBay Kermit saw the car of his dreams; a 1977 Corvette. The only problem? It was in such poor condition that it would take years of repair to prepare it for a drive, even longer to be show ready.
But Kermit was determined to renovate the car. Five years later you would never guess that the car had ever been in anything but perfect condition. The paint shines, the interior is clean and polished, and, thanks to Kermit's wife who hand painted every emblem, the car is finally put together and ready to show.
Kermit gives this advice to anyone who undertakes such a project, "Learn by doing it. If it's not right, go back and do it again."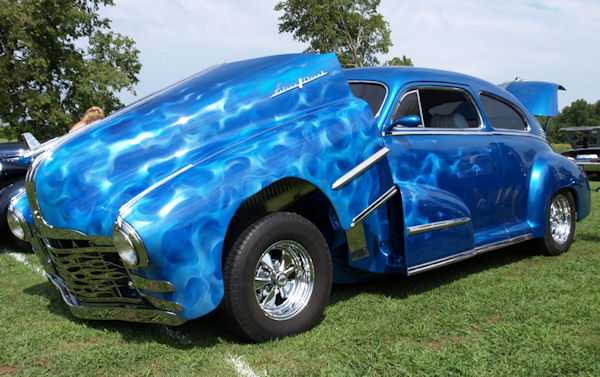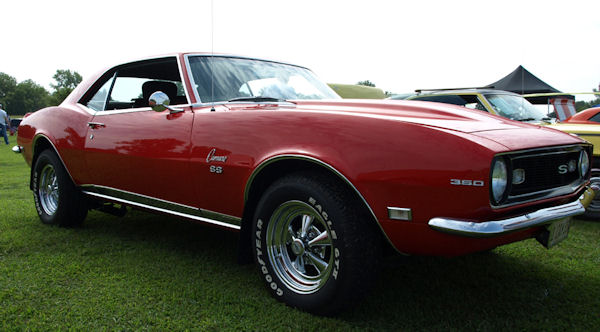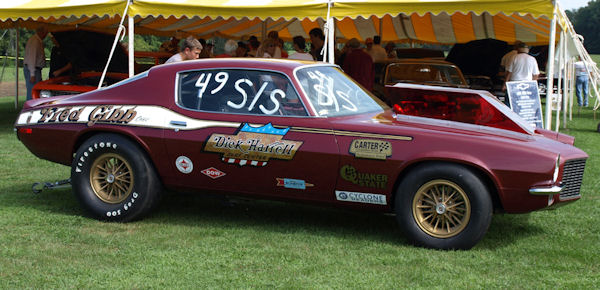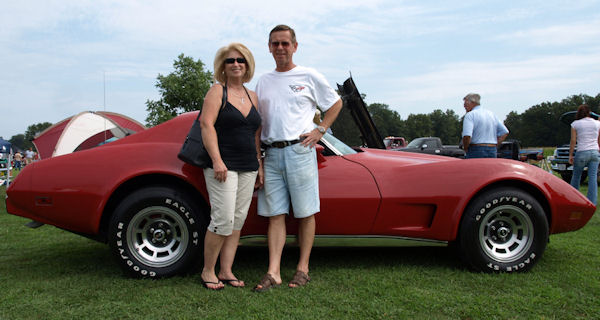 But Kermit Dieterich wasn't the only one who chose to restore his car. David Hynek followed the renovation path also. David bought and restored his 1968 Camaro in 2000. He has been a car show regular ever since. Many other car fans attend the car show annually as well.
Phil and Samantha Blythe have attended the car show its entire twelve year existence, although it's only the second year that they've brought their 2010 Camaro with them.
Bob Lionberger, an old friend of Fred Gibb, spoke about the new line of Fred Gibb Camaros coming out next year. Bob had two prototypes at the car show, each of which had 427 engines and approximately 625 horse power.
The new Camaro's, being constructed by the company "Nickey" out of Chicago, will start at 750 horse power and escalate from there. To put it in perspective, the cars most of us drive to work, school, etc. have at, or a little less, than 300 horse power!
The best part about the new Fred Gibb cars though, is that you will still be able to get around 25 miles per gallon on the highway!
I think that it's safe to say that Fred Gibb's memory, and his cars, will be around for a long time, and not easily forgotten. Young or old, the Fred Gibb Memorial Car Show is something everyone should have the privilege of experiencing.

The Fred Gibb Legend Continues with NICKEY, of Chicago purchasing fifty 2010 Camaros and saluting Fred Gibb with his souped up Fred Gibb Edition in his memory, which includes an all aluminum 427ci engine. Above are Nicky's 2010 yellow, along with Nancy Gibb's black, and Bob Lionberger's burgandy with gold strip 2010 Proto-types that proceed the limited edition run of 50 numbered and serialized Fred Gibb 2010 Camaros.
---