The Hancock-Henderson Quill, Inc.

---
Meet Your Neighbor
by Shana Jackson, Quill Reporter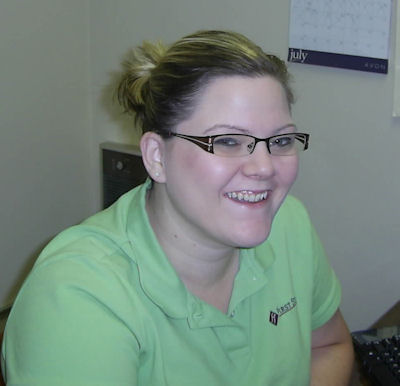 Meet your neighbor Amy Jackson. Amy has worked at the First State Bank of Illinois for one year as a computer operator. Before coming to First State Bank, she was employed at Bowers in Macomb for 5 years.
She resides in Blandinsville with her husband, Dustin Jackson.
Dustin is a 1998 Northwestern High School graduate and is currently employed for Carthage Vet Services as an electrician.
Amy and Dustin are expecting their first baby in January.
Amy's mom is Vickie Osborne, who resides in Blandinsville and is employed at Country View Nursing Home as an LPN.
Amy has one sister, Michelle Malott of Tampa Grove and one niece, Dacey.
Her grandparents are Dean and Connie Knott of Blandinsville and David and Shirley Tracey from the state of Tennessee.
Amy was raised in Prairie City and graduated from Bushnell Prairie City in 2002.
She enjoys hunting, camping, and hanging out with family.
When asked what her favorite memory was she said seeing her baby for the first time in the sonogram.
---