The Hancock-Henderson Quill, Inc.

---
Meet Your Neighbor
by Susan Galbraith, Quill Reporter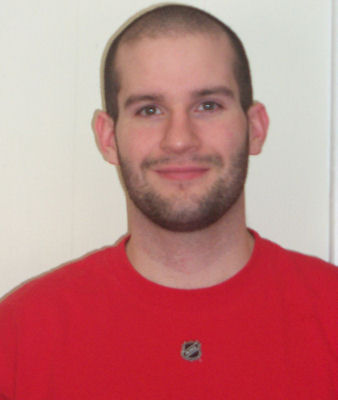 Meet Your Neighbor Bradley Mowen of Stronghurst.
Brad is employed by the Henderson County Sheriff's Department as a dispatcher/jailer.
He was born in Monmouth and raised in Stronghurst.
In 2004 Brad graduated from Southern High School. His parents are Nadine Mowen of Stronghurst and Dale Mowen of Burlington, Iowa.
A sister, Emily is employed at the Eagle View dentist office in Stronghurst. His nephew, Jacob, (4) attends Small World Preschool.
He also has one half-brother, Alan (Dalene) who lives in Dallas City. Alan and Dalene have two sons Jessie and Drake and a daughter Hailee.
He is a member of the Stronghurst United Methodist Church.
In the summer he likes to vegetable garden and is an avid Chicago Blackhawks hockey fan.
At the present time he is growing a beard since the Blackhawks are very close to being in the playoffs. He explained, "All the players and fans are encouraged to sport beards to support the team when they participate in the playoffs."
He also enjoys golfing at Hend-Co-Hills but prefers the course at Blandinsville. He said, "I have a lot of fun at that course."
On November 7th, Brad will be a 5 year volunteer at the Media-Stronghurst-Terre Haute Fire Department.
He is also active in the Henderson County Sheriff's Auxiliary deputies.
Brad said, "I just enjoy helping people."
---