The Hancock-Henderson Quill, Inc.

---
Pink Flamingos Make Their Way To La Harpe
-by Shana Jackson, The Hancock County Quill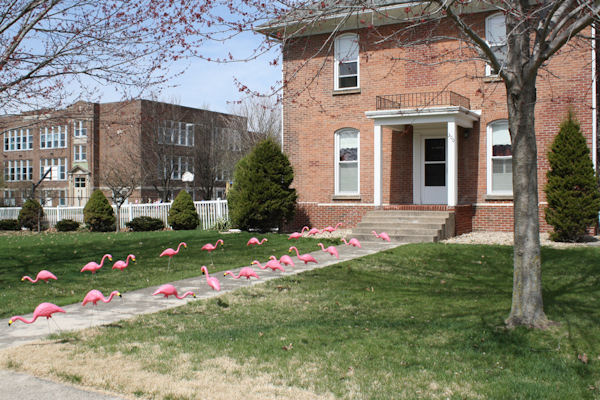 The Christian Church youth group, C.O.R.E., is trying to make their way to the CIY's summer event called MOVE and in doing so Flamingo Flocking is one way they are earning money.
So don't be alarmed by the 24 pink Flamingos you may be seeing in town roosting in someone's yard or even possibly yours.
The Flamingos were in Dr Steve Rodeffers yard along Main Street, La Harpe on Thursday April Fool's day.
---