The Hancock-Henderson Quill, Inc.

---
Do You Hear The Music?
by Dessa Rodeffer, Quill Publisher/Owner
April 22, 2009
The past couple of weeks, it has been about the music for me. I have heard it about everywhere.
Robins, Cardinals and Finches returning to my yard, my Cockatiels singing during the sunnier days, and on the way to Chicago, the humming of "Take Me Out To A Ballgame" as I traveled with my grandsons and son to a Cubs-Cardinal game.
On Thursday evenings, there is the crazy feel-good music of Bob Saar's at Moto's along the railroad track in downtown Burlington, Iowa where those born in the mid 1900s enjoy pizza and tap their foot to Saar's stories in song about "a crazy little girl in a crazy little world" on his guitar as musician friends join him from week to week such as construction worker Raymond F. Smith on the harmonica, actor Scott Blow playing brushes on a pizza box, Jeff a BHS math teacher on the soprano sax, Jim Wiseman from the Southeast Iowa Symphony, on guitar.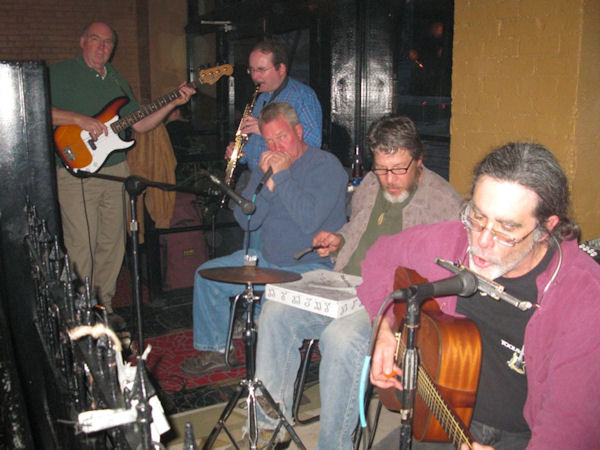 Then I heard the most beautiful music at the final performance of the Civic Music series Thursday-"Ramanza," at the city's beautifully remodeled Burlington Auditorium. The three young tenors with their three accompanists, sang their powerful music of passion and love into the coldest of hearts.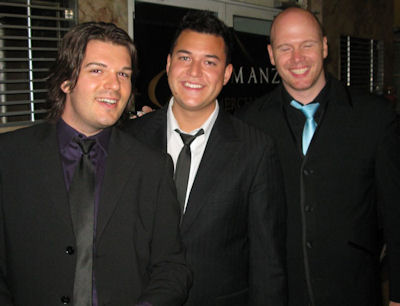 But. the finale was, surprisingly, at 34 Raceway. It was the music of Brian's Song as he sung his brother Kevin Hetrick to victory during the family's first memorial race in his honor.
It reminded me of the recent movie "Australia" where young abducted boy sung his "adopted" family to him.
---