The Hancock-Henderson Quill, Inc.

---
Meet Your Neighbor
by Susan Galbraith, Quill Reporter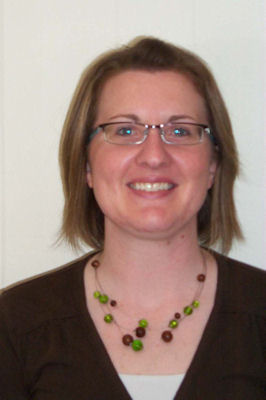 Meet Your Neighbor Missy Lenz of Smithshire.
Missy is employed by Eagle View Health System as a receptionist and does billing and scheduling for Dr. Olson at the dental clinic. She is also a Mary Kay Cosmetics consultant.
She was born in Burlington, Iowa, and raised in the Media area.
In 2000 Missy graduated from Southern High School and furthered her education with a degree in Education from Monmouth College in 2004.
She is presently saving funds to attend John Paul II Institute in Washington, D.C. to obtain a masters degree in Marriage and Family studies.
Missy is the daughter of Darryl and Jenny Lenz of Smithshire. Her dad is a farmer/electrician and her mom is employed at Little Angels Day Care in Burlington, Iowa.
She has one sister, Amanda, a brother, Garrett, and a special niece, Sadie.
Missy is a member of St. Patrick's Church in Raritan where she teaches CCD classes.
She enjoys spending time with her family, reading, studying natural family planning and theology of the body.
When Missy was a sophomore in college, she studied for three weeks in England and was able to visit London, Paris, and Scotland.
During her senior year while studying, at Monmouth College, she spent a semester in Chicago teaching at St. Ita's Catholic School.
The most memorable time she and her family had was when Sadie was granted a wish from the, "Make A Wish Foundation" and the family traveled to Disney World in Orlando, Florida.
---