The Hancock-Henderson Quill, Inc.

---
La Harpe Restaurant Has New Owners:
by Shana Jackson, The Quill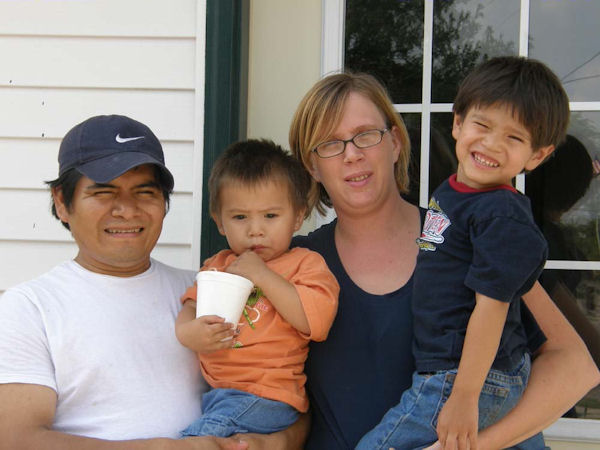 Daniel and Melissa Bustamante are the proud new owners of the Family Diner, formerly known as the Highway Family Restaurant. They had a successful Grand Opening on September 2nd with roughly 450 customers, including to-go orders.
They came to La Harpe from Macomb where they were co-owners of a restaurant with plenty of culinary experience between them.
Daniel has been cooking for 11 years and Melissa has been a waitress for 14 years.
Melissa, with her good nature, laughs and says, "Coming into this deal in La Harpe was just by accident."
They were called up by Joe, the building owner from Bushnell, and were asked if they would be willing to come to La Harpe and open up the restaurant with an option to buy the building.
The Bustamante decided to take the opportunity and on August 1, 2009, the couple took over the restaurant. They were able to open it back up on August 5th.
There really weren't any repairs that needed to be done with the exception of the air conditioner, but they were busy cleaning and putting their own shine on things prior to opening the doors.
For their 7-day-a-week business they employ six waitresses: Brittany Duffie, Melony Quigle, Marsha Putnam, Chelsea Stewart, Cheryl Sears, and Harley Spangler. Daniel and his cousin Abel, are the cooks.
Their hours are from 6:00 a.m. to 8:00 p.m. daily, with plans on staying open until 9:00 p.m, during Harvest.
They were asked if they would open up early for Hunting season so hunters could come in and get filled up before going out.
Her response was, "Is 4:00 a.m. early enough?"
She laughs and says, "I'm not sure what I was thinking on that one, but we WILL be opening at 4:00 a.m. during hunting season."
Everyday they offer a different special, and homemade pies. She hopes to one day have the same special offered on the same day every week.
Breakfast and lunch are their busiest times of the day, and they are offering a 10% discount to Senior Citizens.
Besides keeping busy with the restaurant, Daniel and Melissa have 6 children at home. Courtney 15, Michael 12, Andrew 10, Sonny 8, Carlos 3, and Alberto 2.
Melissa says she loves La Harpe and hopes to stay here for a very long time.
They are looking forward to meeting and having an opportunity to serve the members of the La Harpe community and others in the area.
---