The Hancock-Henderson Quill, Inc.

---
Big 3rd Quarter Catapults Princes Past Heat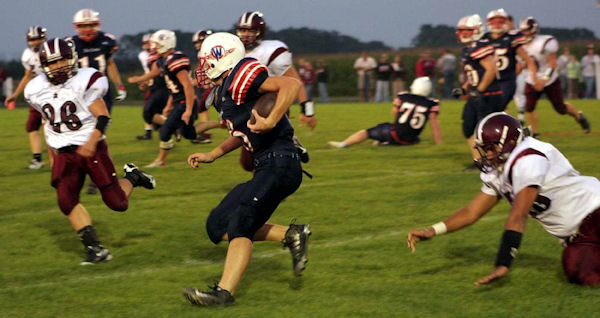 It was a good half of football at home Friday night for the Heat, but West Central couldn't put another half together falling to Princeville 24-54.
The Heat went into halftime only down four, 20 -16 after a 80 yard kick return by Ryan Mowder (31) and a one yard run by QB Dylan Bell (7).
But Princeville ran away with the game in the third quarter scoring three times and taking a 42-16 lead.
Junior Dylan Endress (5) had a big night on the ground for the Princes rushing 14 times for 130 yards and five touchdowns, followed by senior Jake Wineinger who had 107 rushing yards.
The Heat were lead by Ryan Mowder who had 80 rushing yards, 70 coming on a touchdown run in the fourth.
It was hard for Dylan Bell to find time to throw the ball due to the pressure by Princeville; he finished the night 6-15 with 114 yards and three interceptions.
On the defensive side of the ball, safety Dalton Johnson (6) had five tackles and four assists followed by Jessie Pullen (44) with four tackles and eleven assists.
The Heat (0-2) is on the road for their next game Friday night at Elmwood at 7:00 p.m. against Elmwood-Brimfield (0-2).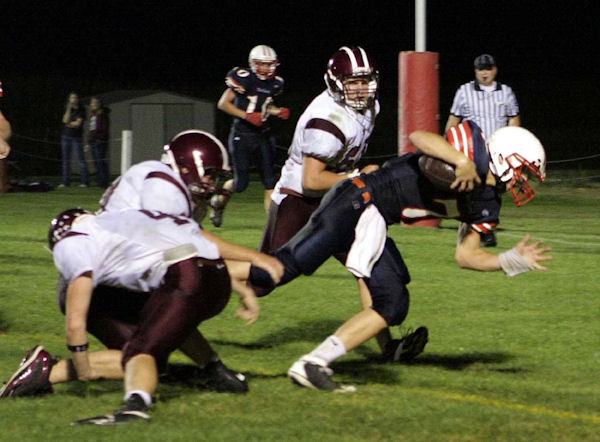 ---