The Hancock-Henderson Quill, Inc.

---
Meet Your Neighbor
by Jenna Clayton, Quill Reporter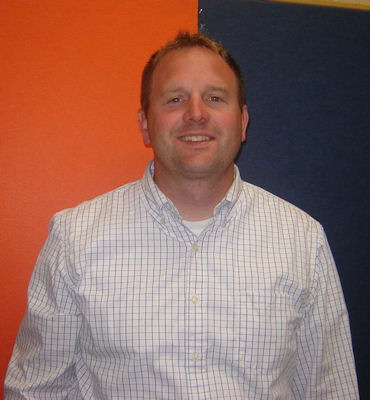 Meet your neighbor Joey Dion, born and raised in Carthage, and is the son of Joe and Pam Dion.
He was raised with his sister Laurie and was brought up in a Christian Home. He was raised to know discipline. He is thankful for his dad's structure and recalls growing up you, "Didn't mess with dad!"
He grew up playing sports, mainly football, basketball, baseball, and golf. He was a part of the 1995 State Champion Blueboys team.
Joey graduated from Carthage High School in 1996 and from Illinois College in Jacksonville, where he also played football in 2000.
He is now married to his wife, Abby, and has one son, Jaxon (3), and one daughter, Lucie (1). He is currently the Assistant Principal, Athletic Director, and Transportation Director at Illini West High School in Carthage.
Dion works with the High School Principal to provide leadership and direction at Illini West. He also organizes and manages the districts athletics and activities. And he works with Deb Wilson to oversee the district's Transportation Department.
In 2002-2005 he worked at Beardstown Junior and Senior High School as a teacher and was an assistant football coach and also coached 5th and 6th grade boys basketball.
In 2005-2009 he worked at Athens Junior and Senior High School as the Junior High Athletic Director and was a Junior High and High School Teacher and the head football coach, head baseball coach and also coached 7th grade boys' basketball. Dion was the first head coach and started the first football program in school history at Athens.
Dion adores his children and includes "Being a father" as one of his hobbies along with spending time with family and friends, deer hunting, vacationing in the Ozarks, golfing and coaching. He is a part of IPA (Illinois Principals Association) and Illinois High School Football Coaches Association.
This is Dion's first year working at Illini West and he says, "We are very excited to be in the area and excited to be a member of Illini West School District."
---