The Hancock-Henderson Quill, Inc.

---
Red Storm too much for WC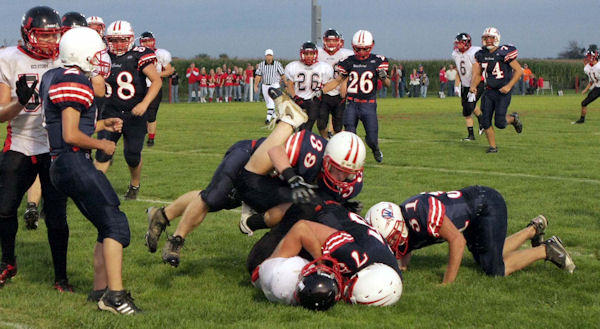 In the first quarter of last Friday night's matchup the Heat's defense held its ground, but the offense could never find its rhythm. After a pair of touchdown runs by United's Adam Olin (32) the Red Storm pulled away winning 27-8.
Adam Olin, United's standout senior halfback, had three scores on the night with 153 yards and two touchdowns on the ground and a ten yard touchdown grab.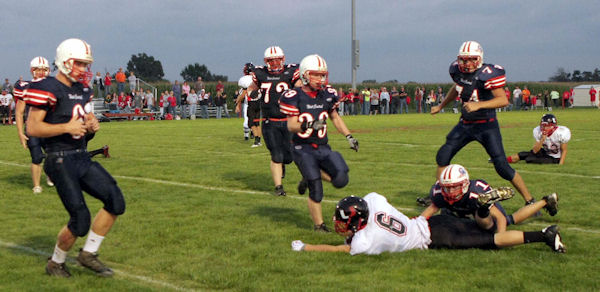 West Centrals lone score came on a 40 yard pass late in the 4th from QB Dylan Bell (7) to Dalton Johnson (6).
Dylan Bell finished it off by running in the conversion. Johnson finished the night with three catches for 82 yards, 28 coming on a pass from Ryan Mowder (31) on a botched punt attempt.
Dylan Bell led the Heat with 46 yards rushing followed by Ryan Mowder with 30.
Safety Dalton Johnson had a busy night on defense as well, with six tackles and five assists.
Middle linebacker Toby Krow (75) contributed fifteen assists.
The Heat finished with 188 total offensive yards as United finished with 332 yards. The Heat's next matchup is Friday night with the Princeville Princes at Biggsville.
Kickoff is set for 7:00 pm.
---