The Hancock-Henderson Quill, Inc.

---
Rhinehart Announces Candidacy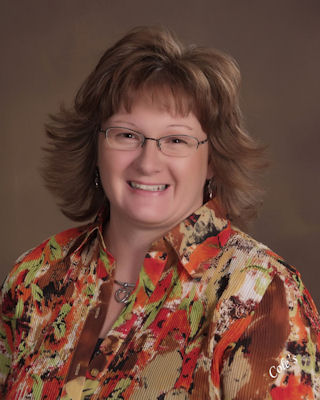 Cindy Rhinehart would like to announce she will be the Democratic candidate for Henderson County Treasurer in the February Primary.
Cindy is married to Scott Rhinehart and they have resided in Biggsville, for the last five years with their daughter, Danielle.
Cindy is the daughter of Danny and Donna Bielser of Biggsville, and has been a resident of the county her entire life.
After graduating from Union High School, she attended Carl Sandburg Community College to earn her Associates Degree and then continued her education at Western Illinois University and received a Bachelor's Degree.
While obtaining her degrees, she worked at J. C. Penneys in West Burlington, IA for 15 years. At J. C. Penneys, Cindy worked in every department possible, from sales clerk to store's auditor before deciding to change career expectations to work in the courthouse where more opportunities awaited.
She has worked in the County Clerk's office for 1 1/2 years and currently in the Assessor's office as the Deputy Assessor for almost six years.
While holding this position she has helped with the implementing of the GIS (Geographic Information System) for the County and Bulletin 810.
Currently, Cindy is serving her first term as the Biggsville Village Clerk, Co-Director for the Biggsville Ambulance Service and EMT-B for Henderson County Ambulance Services.
Cindy holds her CIAO (Certified Illinois Assessing Officer) certification and does yearly continuing education.
Some of Cindy's interests besides her family and friends include bowling, golf and softball. Cindy enjoys working with the public and meeting new people from the area.
If elected as Henderson County Treasurer, she would be a working elected official for the county and its residents.
Cindy is looking forward to meeting the citizens of Henderson County in the next year and discussing all of the issues the county faces.
---