The Hancock-Henderson Quill, Inc.

---
Meet Your Neighbor
by Susan Galbraith, Quill Reporter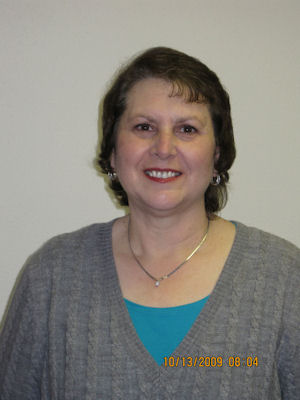 Meet Your Neighbor Lou Ann Nortrup of Stronghurst.
Lou Ann was recently hired as a full time clerk/treasurer for the Village of Stronghurst.
She was born in Clinton and raised in Kenney.
In 1971 Lou Ann graduated from Clinton High School and also attended Spoon River Junior College.
She has been married to hubby, Jerry, for 35 years. Jerry is a truck driver for Stronghurst Grain.
To their union they have two daughters, Kimberly (Jim) Kane, and Vaneita.
Kimberly and Jim live south of Smithshire and have 3 children. Kaitlyn is in the 5th grade, John is in the 3rd grade and Kendyl is in preschool in Roseville.
Kimberly is a loan officer at the Raritan Bank and Jim is employed at Chem-Gro in Roseville.
Vaneita lives in Rock Falls and is employed as an electrical manager at Menards in Freeport.
Her parents, Delmar and Dorothy Alsup are deceased.
Lou Ann has two brothers, Gary (Gloria) that lives in Maroa and Steve (Connie) that lives in Columbus, Mississippi.
Her eyes lit up when she said, "I love auctions and garage sales."
When her girls were small she used to make some of their clothes, but said, "I haven't sewn in years."
She and her daughter, Vaneita, love to travel together. Whenever Vaneita has a vacation she and Lou Ann go on trips together. A couple of years ago they vacationed at Niagara Falls and they have traveled to Tennessee to visit their aunt.
When she was a young girl her family used to travel to Florida, yearly, to see grandparents as her grandparents lived one-half of the year there.
They are members of the Assembly of God Church in Burlington, Iowa.
Stop by the Stronghurst Village Hall across from Riverland FS, and welcome Lou Ann!
---