The Hancock-Henderson Quill, Inc.

---
Take "The Quill" Along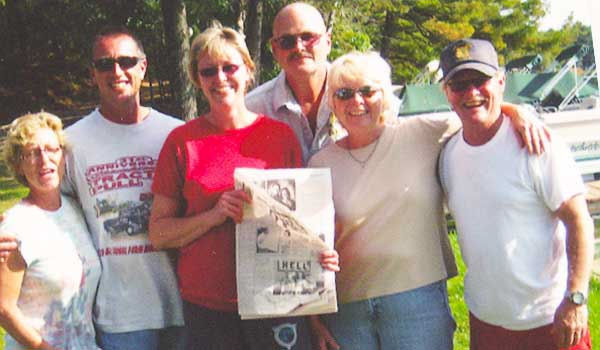 Cameron and Chetek, Wisconsin, was a vacation of great fishing and fun. Alan and Donna White, and Melinda Poulter spent time with local people that live up there now. That was Gary Newell, Jill Lenahan, Bryon Bowlyou, and Shelly Bowlyou (not pictured). A great time was had by all.
When you go on a trip, take "The Quill" along and have your picture taken with it, then send it to us. Let's see where all "The Quill" can travel.
---