The Hancock-Henderson Quill, Inc.

---
TREASURE IN THE HEARTLAND
db Conard, The Quill
Halloween, Another Rockwell Painting
On Halloween as I was passing through Dallas City, I found another Norman Rockwell Painting.
Framed by a beautiful day and fall colors just past their peak the community was out and smiling. Happy sounds of children, all having made a serious effort with costumes of all sorts.
Princesses, witches, heroes, celebrities, parents, all enjoying a rare perfect day that was meant for fun. Smiles were everywhere without a sign of rudeness.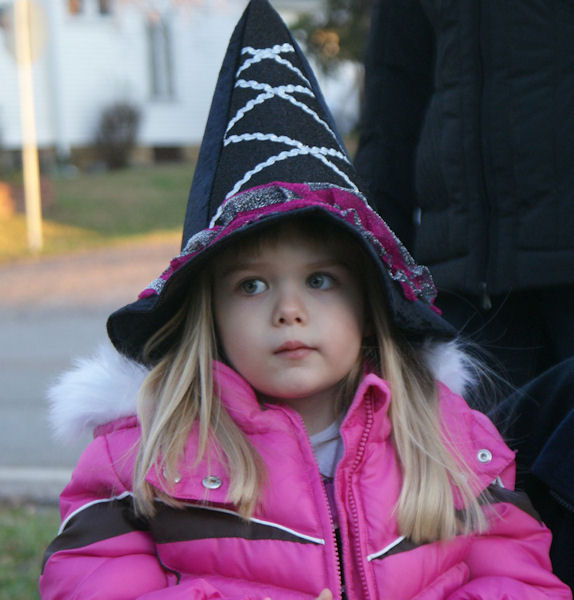 Neighbors were on there porches with bowls of candy to say welcome, some wearing great costumes.
I can't imagine Dave Dooley with lipstick, but he was there on his porch having already counted more than 30 Trick or Treaters early in the evening.
One of the best costumes was the witch at the Checota house, members of the community now for more than six years.
The princesses were all beautiful. There wasn't an ugly face among them. Even those that were witches and trying to look scary couldn't hide their beauty, which I guess is universal to all children with smiles.
Tom Sawyer is alive and well on the banks of the Mississippi, I found him sitting on his front steps carving a pumpkin and giving out candy, except he now calls himself Fred Bowen (not sure of the spelling). Fred didn't need a costume because he is just the right age for adventure, and looked every bit the part.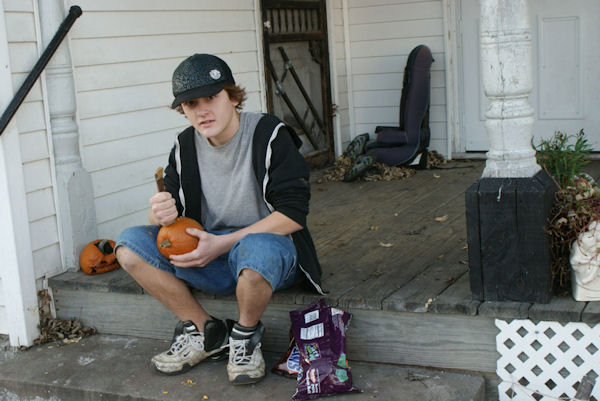 One of my favorite costumes was an extremely well done clown, Breanna Menard, with a close second being the Hulk, Wesley Strickland.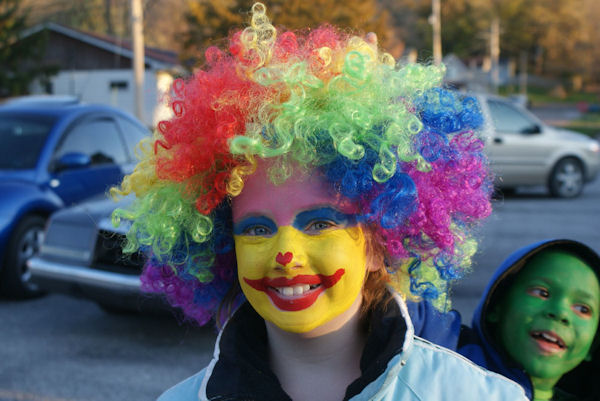 Another Rockwell painting that was just for us. Treasure In the Heart-Land.
---