The Hancock-Henderson Quill, Inc.

---
Meet Your Neighbor
by Jenna Clayton Quill Reporter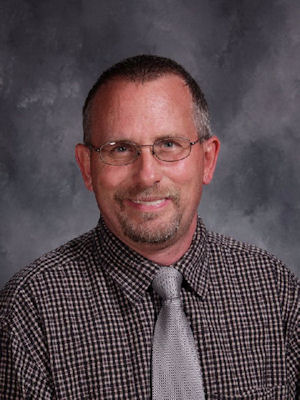 Meet your neighbor Rodney Norris, born in Macomb and raised in Industry, the son of Roger and Carol Norris.
Growing up he was an only child, very active in sports in school, and remained an active runner his entire life, either coaching or in participation.
He graduated from Industry High School in 1979, received his Bachelor of Science degree from Illinois College in 1984, and Masters of Science in Education at Western Illinois University in 2008.
He and wife Kimberly have two children, Amanda (20), and Kloe (4).
He is currently the Technology Coordinator, Activity Director, Track Coach, and Physical Education teachert. He co-teaches eighth grade physical education, teaches Pre-K physical ed., is Dallas City junior high school track coach, Illini West High School cross- country coach, drives a bus and helps with building maintenance.
He taught physical education in 2000 at the old Dallas City High school, then Nauvoo-Colusa High School and eventually the elementary school where he became athletic director. Norris also coached cross country three years at West Hancock.
After the Illini-West district formed, he coached cross-country and became the technology coordinator for Dallas City Elementary School.
Norris recently completed his master's degree in education from Western Illinois University and completed his principal's internship at Dallas City.
He says, of his experience in the field of education, "It has been a learning experience for me, every day."
Norris enjoys camping and disc golf in his spare time.
---