The Hancock-Henderson Quill, Inc.

---
Meet Your Neighbor
by Susan Galbraith, Quill Reporter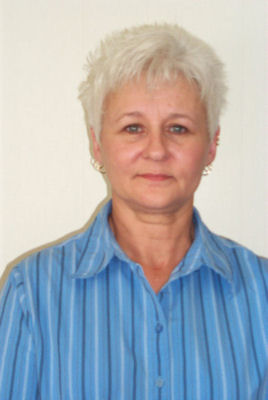 Meet Your Neighbor Cathy Schaefer, who resides in Lomax with her husband John of 31 years.
Cathy is employed at the Bank of Stronghurst and was previously at their branch office in Lomax, for 8 years.
Cathy was born in La Harpe and raised in the Lomax area. In 1978 she graduated from Dallas City High School and continued with some higher education classes at Southeast Community College in West Burlington, Iowa.
Husband, John, has been employed as a pressman, for 28 years at The Hawk Eye newspaper in Burlington, Iowa.
They have two sons, Michael (Laura) and Matthew (Kelly). Michael and Matthew have their own construction business called Schaefer Construction in Dallas City.
Laura is an X-ray technician at Great River Medical Center in West Burlington, Iowa, and Kelly is a CNA at the Fort Madison Hospital in Fort Madison, Iowa. Kelly is planning on returning to school, at Western Illinois University at Macomb, in the fall, to complete a nursing program.
Cathy and John have three grandsons, Nick (4), Carson (2), and Colton (8 months).
Her parents are Danny Kline, who lives in Lomax, and the late Francis Kline.
Cathy has one sister, Jody (Kenny) Miller that lives in Monmouth and brother, Ronnie (Denise) that live in Moweaqua.
John's parents are Carl and Marietta Schaefer and live in Lomax.
Cathy has her own 1998 Harley softtail and husband, John, owns a 1990 Harley softtail. Cathy has been riding for many years. She started when her boys did dirt bike riding.
On one occasion they took a vacation to Sturgis on their bike but otherwise they just do casual riding.
She enjoys doing needlepoint on baby quilts, and then hand quilts them.
Another one of her activities she enjoys is fishing and one year they traveled to Minnesota to fish.
---