The Hancock-Henderson Quill, Inc.

---
Meet Your Neighbor
by Jenna Clayton Quill Reporter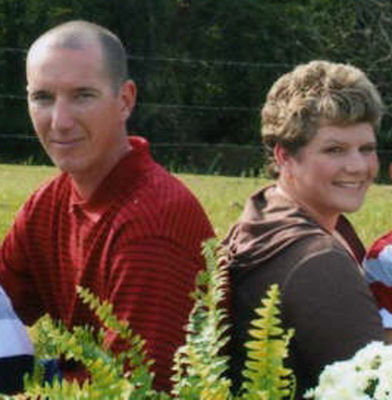 Meet your neighbor Dawn Hardisty. She was born and raised in La Harpe.
Her parents are Cathy and Michael Harris. She was raised with her brother Bryan.
Her mother worked outside the home and her father was a disabled veteran. She lovingly nicknamed her father "Mr. Mom" because he did the chores of the wife while her mother worked.
Her dad would take her and her bother to practices and games while her mom worked hard at her job at Methode. Her parents were loving and supported them in whatever they chose to do.
When they made mistakes they corrected them for it and when they did something right they rewarded them. She is so thankful and says, "I couldn't have asked for any better parents than that."
Hardisty graduated from La Harpe High School in 1993, attended Spoon River College in 2001 and received her CNA certificate. She recently completed an online program with St. Augustine School and received her Medical Assistant Certificate.
Hardisty is married to husband, Lynn and has two sons, Lane (10) and Cody (5). She works at McDonough District Hospital in Macomb as a Phlebotomoist/Registration Clerk. She works in the admitting department and registers patients from lab work, x-rays, surgeries, and whatever else they may need.
She also draws patients' blood if it is ordered by their doctor. She explains that this job is endless but she enjoys what she does. She previously has done CNA work in admitting at MDH and La Harpe Davier Nursing Home.
Hardisty loves watching her boys play sports and ride their dirt bikes. She also enjoys walking and spending time with family and friends.
She says that she loves life and lives it to the fullest, "I have learned firsthand that life is too short and someone you love can be taken from you in a minute. Live each day like it is your last because you never know when it is going to be."
---