The Hancock-Henderson Quill, Inc.

---
Meet Your Neighbor
by Susan Galbraith, Quill Reporter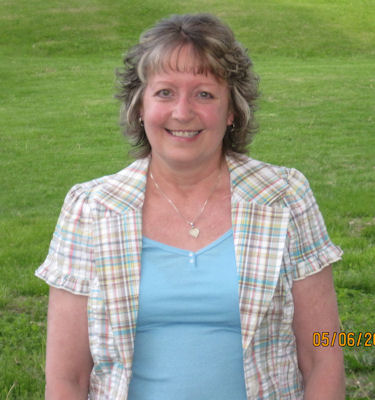 Meet Your Neighbor Joyce Hetrick
Joyce was Gladstone Village Clerk for 25 years and served as zoning board secretary and municipal clerk member. Joyce continues as a notary public. She said, "As village clerk I worked at least 40 hours per month in order to perform the duties involved and maintain efficient, quality work".
"As you can see, 40 hours plus, a month, spent working in the village clerk's position will now give me more time to do my priorities. I look forward to my retirement having obtained my goal of 25 years as village clerk."
The achievement Joyce was most proud of was when she and Judy Bielser (former trustee) obtained a grant from the Open Space and Land Acquisition Development (OSLAD) through the Department of Natural Resources to purchase playground equipment, a covered shelter house and picnic tables to be located at the ball diamond.
They along with former mayor, Donnie Olson, attended at least a year of out of town meetings. They traveled to Springfield and took various materials to display when they gave their presentation to the DNR. Many cities were competing for one of several grants that were to be awarded. Their mission was accomplished when they received word that the grant had been approved with OSLAD paying 50% and fund raisers and community donations were the other 50 %." The grant was approximately $14,000. Several volunteers donated their time to construct the project. Joyce said, "No village funds were used in the project".
Several of her other accomplishments during her 25 years were several housing rehab grants and various municipal water grants.
As village clerk she worked with 4 different mayors and numerous trustees.
Joyce said, "The only meetings I missed were in the fall when my sons were in JV football. I was told I was very dedicated when I took cancer treatments, chemo and radiation over a year, and I missed only one meeting due to emergency hospitalization. During that time Jim brought all the paperwork to my room and I made out the village checks so he could return them for Monday"s meeting".
She was owner and operator of a state licensed home day care for 20 years, but because of her cancer treatments made the decision to close the day care. She was employed as a certified teacher's aide at Gladstone Grade School, U.S. Department of Commerce, Bureau of Census enumerator 2000, office work at Roadway Express, IAAP safety office, and J. I. Case Company.
Joyce always enjoyed the kids at her day care where she said, "They tell you everything and more."
She presently is employed at Burlington Memorial Cemetery office which she loves. "In fact, it's very helpful as I just ordered 2 solar powered crosses for our son's grave and accident site. I have the ability to see samples and much related miscellaneous. It's a perfect job."
She met her husband Jim, at J. I. Case and they were married in 1976. Jim is now retired from J. I. Case. They have lived in Gladstone since their marriage.
They had two sons, Brian, who was born in 1978, and Kevin, born in 1980. Brian was tragically killed in a motorcycle accident near Dallas City in August of 2008.
A 1 1/2 year breast cancer survivor and losing their older son have been two major impacts on their lives. Joyce and Jim are involved in various activities (for loss of a child) through Great River Medical Center in West Burlington, Iowa.
Past activities have included, bowling league member and treasurer, volunteer school library assistant, American Cancer Society volunteer, Gladstone supervisor of summer youth employment program, and various chairman and leadership positions.
She and Jim are members of the Gladstone United Methodist Church where she has been recoding secretary, committee member, substitute Sunday school teacher and Vacation Bible School teacher.
Since 2003 Joyce continues to be the contact person for Henderson County Heritage Trial Days.
Joyce is very involved in son, Kevin's, racing sprint cards every weekend. "I have always been both our sons biggest fans, and it's always been a family sport for all of us." She also loves spending time with their 2 puppies. Most of all, spending time visiting son, Brian, at Carman Cemetery, and continuing to help plan the annual Memorial race for him at 34 Raceways, along with an annual scholarship in his memory.
Joyce also loves spending time with Brian's wife,
In 1973 she received a certificate from the secretarial program at Southeastern Community College in West Burlington, Iowa.
Joyce was born in Burlington, Iowa, and raised near Oakville, Iowa. She graduated from Huron Grade School and Mediapolis, Iowa, High School in 1972.
---