The Hancock-Henderson Quill, Inc.

---
Meet Your Neighbor
by Jenna Clayton, Quill Reporter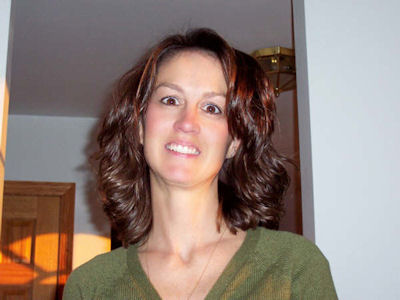 Meet your neighbor Lisa Howd, born in Burlington, Iowa and raised in La Harpe.
She graduated from La Harpe High School and Bill Hill's College of Cosmetology. She is married to her husband, Jeff, and has two children, Jo Ann and Jacob.
She enjoys spending time at home with her family and is a big Cardinals fan. She also enjoys walking, reading, and quilting.
She is a member of Fountain Green Presbyterian Church. Howd is the owner of First Impressions in La Harpe. Most La Harpe citizens go to her shop for hair, tanning, hair products, lotions, and gift items. She attracts customers with her easy going personality and ready smile. She is always welcoming of people into her shop.
Howd's most memorable times in her life have been marrying her husband and the births of her children.
She is known around town for always being happy and open to everyone.
---