The Hancock-Henderson Quill, Inc.

---
Meet Your Neighbor
by Jenna Clayton, Quill Reporter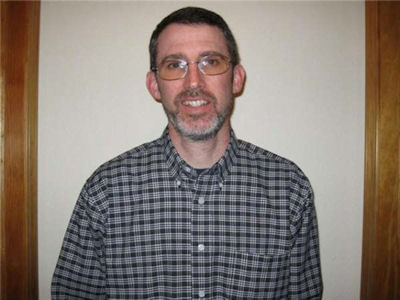 Meet your neighbor Darren Spangler, born in Macomb, and raised south of Fountain Green.
His parents are Arthur "Turk" and Margie Spangler. He is the youngest of four children.
He was raised surrounded by family with both sets of grandparents living nearby. He graduated from La Harpe High School in 1988.
Spangler is now married to his wife Shelly and has two children, Amanda (6), and Avery (5). He notes that his kids are the seventh generation to live on the family farm that his great, great, great grandfather started in 1838.
He is a Plastics Process Engineer at Methode Electronics in Carthage where he has worked for almost nineteen years.
He defines molding processes and troubleshoots when problems arise. He previously worked at Housewright Lumber in La Harpe for two years. He is a member of the United Presbyterian Church of Fountain Green and is a member of the La Harpe Historical Society. He is also a member of the Fountain Green Fire Department.
Spangler is a frequent participant in the "think tank" forum at Squier's in Fountain Green and enjoys most aspects of his family farm and the outdoors.
The most important memory in Spangler's life is the birth of his children.
He has quite a sense of humor and says, "I would announce to the world that the correct way to abbreviate Fountain Green is FTN. Green, not, Ft.(fort) Green!"
---