The Hancock-Henderson Quill, Inc.

---
Meet Your Neighbor
by Jenna Clayton Quill Reporter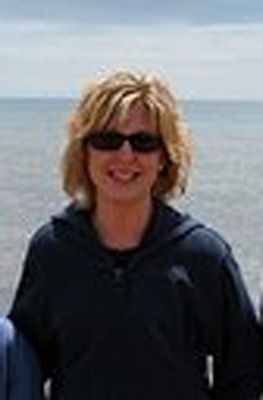 Meet your neighbor Mandy Palmer, born in Macomb, and raised in Roseville and Good Hope. She was raised by her parents, Doris and Joe Foust, and with her siblings, Amy, Janel, and Mark.
Palmer was raised in town when she was younger and recalls looking forward to going to her grandparent's farm every chance she could get to help with and be around all the animals. She graduated from Northwestern High School.
Palmer is now married to her husband, Matt. She has four boys, Andrew (17), Alexander (12), Luel (8), and Rand (5).
Her hobbies are spending time with her family, which includes being the boy's taxi, sitting on the sidelines of ball games, and trying to keep food in the house with four boys.
As they get older she would like to travel. She has always wanted to fly to the Rocky Mountains and try her hand at mountain climbing.
Palmer just finished helping with one of her son's basketball leagues and also enjoys following the Arca Remax which her husband and brother in law are involved in.
She loves spending time with her friends and is also looking forward to having her boys start in racing careers.
She is a waitress/house wife. In the summer she he works at "Tin Roof Treats' in Blandinsville, and the rest of the year she stays extremely active with her boy's school and athletic activities.
Times that Palmer is most thankful for are having her kids and marrying her husband. She remembers other memorable occasions in her life such as riding horses when she was in school and going on vacation to Michigan with her family.
Palmer lives with a positive attitude and lifestyle and says, "in everything you do, enjoy it!"
---