The Hancock-Henderson Quill, Inc.

---
Meet Your Neighbor
by Susan Galbraith, Quill Reporter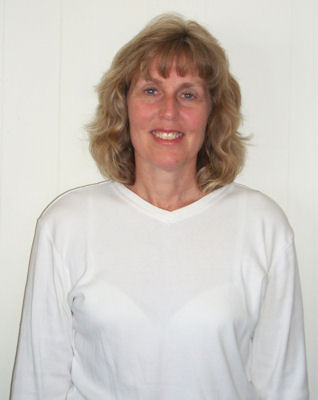 Meet Your Neighbor Lori Plath who has been a resident of Henderson County most of her life until she and her husband moved this week to Burlington, Iowa after selling their family home in Stronghurst.
She is an RN and employed, full time, at Great River Medical Center, in West Burlington, Iowa, as Operating Room Manager.
Lori was born in Macomb and raised in the Sciota, Roseville, and Raritan areas.
In 1980 she graduated from Southern High School and continued her education at Southeastern Community College where she received her assistant in nursing and then received her Bachelor of Science from Iowa Wesleyan in Mt. Pleasant, Iowa. She is certified as an RN first assistant. She did an internship at Great River Medical Center in West Burlington, Iowa and took classes in New Mexico.
She is married to Randy, of 26 years who has been the Supervisor of Plant Operations for 19 years at Great River Medical Center.
They have two daughters, Kim (22) who recently graduated with her Bachelor of Science in Nursing from Millikin University in Decatur. She is employed at Washington County Hospital in Washington, Iowa. Kim will be married in October, to Lucas Glasgow.
Kristin (18) is a 2009 graduate of West Central High School and will be attending the University of Illinois, in Springfield, as a pre-dentistry major.
Her parents, are retired farmers, Duane and Terecia Torrance of Macomb.
Lori has one brother, Scott (Monica) Torrance of Macomb, and two sisters, Janice (Mike) Casteel and JoEllen (Jeff) Kirby all of Roseville.
She and Randy have always enjoyed attending the girls sporting events.
Kim and Kris both went to state in sports. Kim played basketball, volleyball and track. Kris was 4 years in track and placed 3rd in the state, in basketball, two years in a row.
When the girls were in junior high, at Southern, Lori coached track for 7 year. She is an avid runner.
As a family they enjoy sprint car races. Randy used to race but presently is a sprint car owner and works on one.
She said, "We will certainly miss the Stronghurst community as it was a great place to raise our girls".
---