The Hancock-Henderson Quill, Inc.

---
11th Gibb Memorial Show Continues To Dazzle
Dessa Rodeffer, Quill Publisher/Owner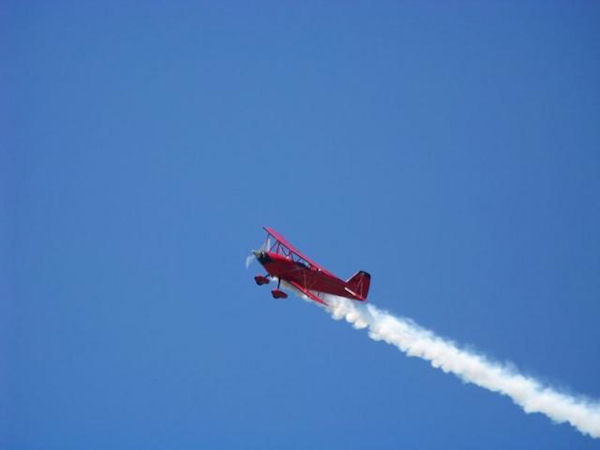 There is always something to dazzle attendees at the Fred Gibb Memorial Car Show and this year's 11th Annual will be no exception.
There will be around 500 entries for car enthusiasts to enjoy as they look back on the good old days and the cars that entertained them.
One of three cars featured on this year's Fred Gibb T-shirt is Tom Clary, Alton, MO.
Back in the early 70s "RED ALERT" was a pretty famous dragster and Tom purchased this noisemaker this past year and is bringing this classic '70 Chevelle to the show. Once he revs the engine, you will remember this car from previous Gibb shows. You might want to bring ear plugs for your young kids.
According to Lionberger, AMT plastic models did a run on the RED ALERT car and a die cast has been done as well due to its success in drag racing in the 70s.
A second car featured is Bob Lionberger's 2002 35th Anniversary red Camaro, #18 of 50 customized COPO's (Central Office Production Order).
The third featured car on the T-Shirt and in the show is last year's red "Best Of Show" (not a Chevy) but an old spiced up classic.
Speaking of dazzle, Phil Blythe will be bringing in a spanking new 2010 SS orange Camaro he just purchased.
And Fred Gibb's daughter Nancy Gibb, will be bringing her new 2010 black base Camaro.....reminsicent of the '69......a totally new looking neat car.
If luck will continue to have its way at the Gibb show, there might be some pretty dazzling 2010's come from a new company up by Chicago who bought the rights to Nick-y Chevrolet. They are good contributors to the Gibb Memorial Show and they sell and restore muscle cars and do customizing.
There's a pretty good chance they are going to bring some of those down, Lionberger said.
The list goes on and on and there is a story at every car if you would stop, look, and ask about the jewels setting at the show and all polished up.
Rick Thayer, a Fred Gibb enthusiast from New Hampshire has one of the 50 COPO black "70 Nova's that was first bought by a fellow in Fountain Green from Gibb. A recent article appeared of the NOVA in Muscle Car Review. Thayer chose to leave it at home in order to bring another car this year.
Several Wisconsin car collectors of all time are planning the trip with a 500 HP Baracuda.
Lionberger said there will be a lot of attraction to the Gibb show because incentives are being offered for those who enter all three core super shows called the TRIPLE ACES, with the Gibb Memorial Show the first one listed.
The 2nd Triple Aces is in St. Louis on September 2nd, and the third Triple Aces follows at the Corvette Show in Chicago.
Lionberger said that the guy that is promoting the Triple Aces, Bob Ashton, will be here inside a tent, registering those who are at the Gibb show and are planning on attending all three shows. The plan is to entice bigger shows.
Plan on beginning your weekend of fun on Friday night by attending the Maple City Street Machines Cruise Night in Monmouth from 6 to 10 p.m., and ending Saturday evening at Macomb's Cruise Night around the Courthouse Square from 6 to 10 p.m.
Be sure to arrive at the 11th Annual Fred Gibb Memorial Open Show's "Field of Dreams" by 10:00 a.m. for the opening ceremony. It will touch your patriotic heart as Pastor Goettsche of the Union Church opens with the Invocation, and Melissa Burt sings the National Anthem during the flag ceremony, and you will be dazzled by sky divers and the acrobatic flight of the Red Baron bi-plane by a local pilot.
Registration begins at 8 a.m. and lasts until 11 a.m.. After the opening ceremony, registration comes to an end at 11 a.m., voting for all of the 42 classes will take place from that point on until 2 p.m. and the awards being presented at 3:30 p.m.
An auction will take place with proceeds to benefit the Fred Gibb Memorial Scholarship.
There will be many door prizes given away, including a drawing for patrons 15 years of age and younger when accompanied by an adult.
And of course, it wouldn't be a show without Mrs. Fred (Helen) Gibb attending. She will also be bringing her cars.
We can thank Helen for cheerleading La Harpe and the Fred Gibb Memorial Open Car Show at all the many other famous car shows in the U.S.
People there are excited to think she would come and she along with Nancy and the Lionbergers have been to Georgia, Tennessee, Pennsylvania, Florida, the Chicago show and others to put a positive spin on what we all know is so true, and that is the passion of Fred Gibb and his great accomplishments, and the caring people who helped him and more importantly today, a community who remembers.
The raffle drawing, and awards ceremonies will begin at 3:30 P.M.
---