The Hancock-Henderson Quill, Inc.

---
Meet Your Neighbor
by Misty Huston - Quill Reporter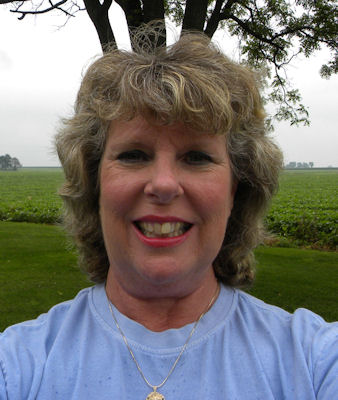 Meet your neighbor, Alice Knapp, who resides in Raritan with her husband, John, of 13 years.
Alice is currently working at Western Illinois University, Macomb, in the Visual Production Center. She has been there for the past 22 years.
She was born in Monmouth and raised in Roseville. She graduated from Roseville High School.
Husband, John, is the owner and operator of a floor covering business, Floor Coverings Direct.
Alice is the daughter of the late Frank and Lois Sims.
She has three sons, Shane Skees of Macomb, Luke (Tasha) Skees of rural Roseville and Chad (Nancy) Skees of rural Roseville; two step-sons, Rich Knapp of Raritan and Michael (Stacy) Knapp of Raritan and six grandchildren, Mackenzie, Brooklyn, Colton, Jaxson, Cameron and Olivia.
In her spare time she enjoys boating and fishing on the Mississippi River and being outdoors.
Some of her favorite memories are of her childhood and being on the river with her family. Her dad, Frank, was a carpenter and commercial fisherman, so she spent a lot of time on the Mississippi River while growing up. They owned a cabin on an island in the Mississippi that she now owns and still enjoys escaping to today.
She says, since her family is now raised and she has more time she is really enjoying the opportunity to be back on the river more.
She most enjoys getting to know her newest granddaughters, Cameron who was born in March of 2008, and Olivia who just arrived July 6th. After raising all boys, she is immensely enjoying getting to know little girls and spoiling them.
She is looking forward to retirement in a few years, so she will have more time to spend with those precious little grandchildren and on the river.
---