The Hancock-Henderson Quill, Inc.

---
Meet Your Neighbor
by Jenna Clayton, Quill Reporter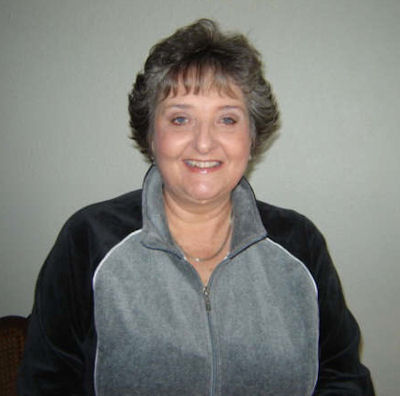 Meet your neighbor Vicki Burford. She was born and raised in La Harpe, the daughter of Victor and Elgin Johnson.
She grew up as an only child. Burford's father was a carpenter and also was the custodian at the high school. Her mom stayed home and later worked at the Senior Citizens Center.
She graduated from La Harpe High School in 1972 and went on to attend Macomb School of Beauty Culture and graduated in 1973.
She has two children, Bryan and Brianne, and one grandchild, Maddox.
She has served on the City Council for twelve years and is the owner and operator of her own beauty shop since 1979, which she runs in her own home as a hairdresser.
She previously worked in Blandinsville and in La Harpe in other beauty shops before opening her own.
Burford loves knitting, crocheting, working in the yard, gardening, landscaping, and also decorating inside her home. She keeps herself busy and is a very hard worker.
A big memory in her life was when her grandson, Maddox was born. She remembers being with her daughter and appreciates being able to experience such a wonderful experience with her.
Burford believes it important to work hard and put as much effort into every experience possible and said, "Do your best to do what is right and you'll be blessed!"
---