The Hancock-Henderson Quill, Inc.

---
Meet Your Neighbor
by Jenna Clayton, Quill Reporter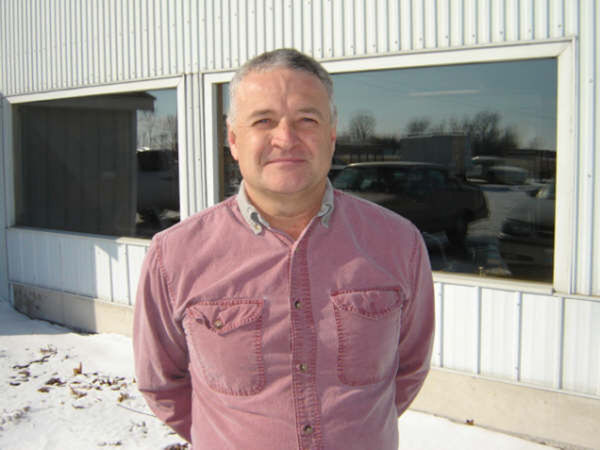 Meet your neighbor Ken Foster, born in La Harpe and raised on a farm northwest of La Harpe, near Disco.
He is the son of Gilman and Luella Foster and was raised with his four siblings.
His parents had a dairy farm and a grain farm.
He remembers when he was a child being at the dairy barn at milking time and being allowed to sit on some of the cows backs as they were being milked.
He graduated from La Harpe High School in 1972.
He now lives in La Harpe with his wife Carron and has five children and nine grandkids.
Foster is currently the co-owner of K&C Enterprise in La Harpe. He and his wife along with her brother Lenus Duffie and his wife Barb own and operate the business.
They bought the old La Harpe Motor Sales building in April of 2002. He has previously been the service manager for Midwest Performance and Power in Keokuk, IA.
Ken has always had an interest in motorcycles, especially off-road bikes. He enjoys travelling and seeing different parts of the country.
He has discovered that there are many interesting places here in the USA and he likes the more rural and less populated areas best. He has especially grown fond of the mountains.
The moment in Foster's life that most stands out is when he rededicated his life to God in 1996. He recalls this time as a "life-changing, mountain-top experience" and has never looked back.
He also says, "I have been blessed in so many ways; with my wife Carron and family and friends.
"My hope is more people can get a hold of the very same thing!"
Foster quoted, "There are two things you need to know in life; number one, don't sweat the small stuff, and number two, everything is small stuff!"
---