The Hancock-Henderson Quill, Inc.

---
Meet Your Neighbor
by Jessica Clayton -The Quill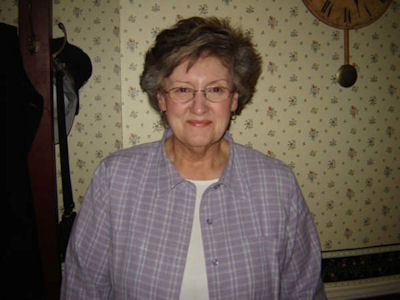 Meet Your Neighbor Karen Nudd, born in Ft. Dodge, Iowa the daughter of Fred and Verna Johnson.
Her growing up years was spent traveling, as her father was a construction supervisor with U.S. Gypsum Co. So she and her family traveled across the United States and one year Canada.
She and her family settled in Burlington, IA her junior year of high school. She recalls meeting many wonderful people over the years.
Nudd graduated from Burlington High School in 1962 and from college at Burlington Business School in 1964.
She and her husband James C. Nudd (J.C.) have two children, a daughter Stephanie and son Jeffrey. They have one grandchild and another on the way.
Nudd's hobbies are gardening, needlework, quilting, and relaxing with good music.Ê She, for 27 years has been the bookkeeper for La Harpe School district #347. She handles accounting, payroll, grant reporting, and state reports.
For 12 years she has been treasurer of La Harpe Educational Foundation. She is also affiliated with a quilting group in Dallas City and is a part of a church family that keeps her centered and directed.
Nudd looks back at some of her most memorable times as ones with family, family vacations, 4-H summer projects, school activities, graduations, weddings, and fun with her grandson.
A memory Nudd has is of a saying that her father always quoted:
"Home is where you hang your hat."
---