The Hancock-Henderson Quill, Inc.

---
Meet Your Neighbor
by Jenna Clayton, Quill Reporter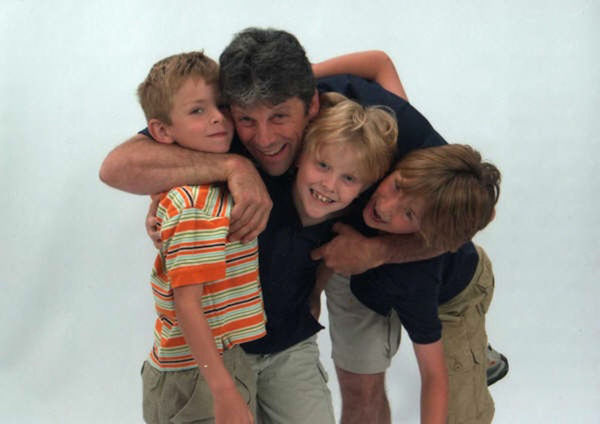 Meet your neighbor, Scott Wetterling, born and raised in Stronghurst, by his parents, John and Rose Wetterling.
His parents, grandparents, and great grandparents were all farmers and he was raised on a small farm in the country.
Wetterling loved growing up on the farm and he said, "There is nothing better than growing up on a farm with lots of freedom and fresh air."
He enlisted in the U.S. Navy as soon as he graduated from high school. He was an Aviation Ordinance Man for the U.S. Navy.
He now is married to his wife, Nicole, and has five children; J.W., Stephanie, Donnie, Dannie, and Dylan.
He works as a Steam Engineer for the W.I.U. Heating Plant. He works on fire boilers for steam and helps to maintain the Plant.
Wetterling's hobbies are playing ball with his boys, teasing his daughter, and watching the Illini, Bears, and Cubs and sitting on the patio swing with his wife, "watching the world go by". He and his family attend La Harpe Christian Church.
Memories in his life that will stick with him forever are each one of his kids being born, marrying his wife Nicole, and seeing Europe and the Middle East while he was in the Navy.
He stated that "No matter how bad things get, God and family will always see you through."
---