The Hancock-Henderson Quill, Inc.

---
Meet Your Neighbor
by Susan Galbraith, Quill Reporter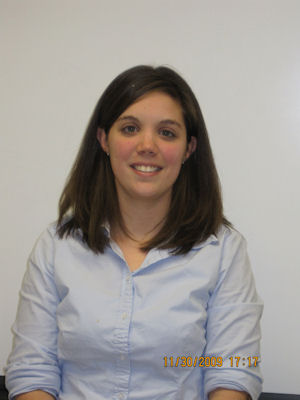 Meet Your Neighbor Michelle Linden of Kirkwood.
Michelle is a first year Spanish teacher at West Central High School. She teaches Spanish I, II, and III.
She was born and raised in Monmouth where she graduated from Monmouth High School in 2004. She then went on to further her education at Illinois State University, Normal, where she received her bachelors degree.
In 2007 Michele went to Mexico to study the Spanish language for eight weeks. While in Mexico she went on excursions to Mexico City, Acapulco, and Guanato.
During her fall semester of 2007 she went abroad to Granada, Spain, for 3 months to study Spanish and the Spanish culture. While in Spain Michelle was able to take a break and vacation in Italy, Greece and Germany.
Her parents are Dave and Petra Linden. Dave is in sales for Agventure Seed and her mom is a teacher at Immaculate Conception in Monmouth.
She has one sister Janette (Kevin) McCune who live near Avon and one brother, Troy, a teacher at West Central and Janette, a medical transcriptionist. Janette and Kevin have one daughter, Kelcey (3) and a son, Garrett (1).
She is member of Immaculate Conception Church in Monmouth.
Michelle enjoys movies, especially comedies, being with family, babysitting with her niece and nephew and especially spending time with her friend, Jeremiah Tutor.
When asked what she liked most about West Central she said, "I love the small school and the small town atmosphere, and being able to teach in the community I grew up in."
---