The Hancock-Henderson Quill, Inc.

---
Rain Hampers Farmers
by: Shana Jackson, Quill Reporter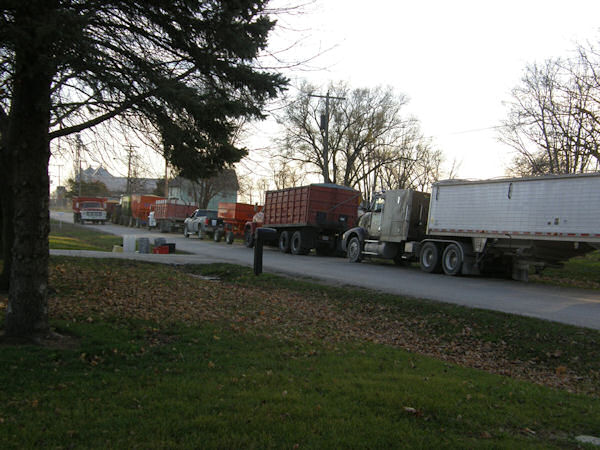 The constant rain that the Midwest has been receiving has been putting a damper on Harvest for the farmers in bringing in their crops. Grain that should have been out weeks ago is just now being finished. Saturday was a beautiful day for the farmers to get back out into the fields. Above, many of the area farmers are lined up waiting to get into the La Harpe Elevator. It's a constant, "Hurry-up" and "Wait" occupation. Hopefully, the wait is almost over.
---