The Hancock-Henderson Quill, Inc.

---
Meet Your Neighbor
by Jenna Clayton Quill Reporter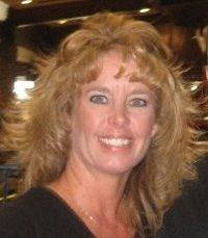 Meet your neighbor Debbie Corzatt, raised in La Harpe where she has lived her entire life.
She is the daughter of Terry and Jean Mershon. She was raised with her brother David, and sisters, Diane and Denise in a "Houseful of love, laughter, and togetherness."
Growing up, Sundays were her family's "Family Time" and Sunday nights were game nights around the dining room table with bowls of popcorn.
"The fun we shared with each other is priceless. I can still hear my dad's laugh as he would either be winning, cracking a joke about one of us kids just to be silly. His laughter will always be in my heart and mind." She has many warm memories of growing up.
Corzatt graduated from La Harpe High School in 1988 and went on to SCC in Burlington, Iowa.
She is married to Wayne Corzatt and they have three sons, twins, Chris and Craig who are Seniors at Illini West High School, and Jensen who is a sixth grader at La Harpe Junior High.
She is a Medical Records Coder at McDonough District Hospital (MDH) where she reviews patients records and assigns sequence, diagnostic, and procedure codes.
She has been working at MDH off and on since January 1991 and loves what she does. She and her family attend the La Harpe Christian Church.
Corzatt loves attending her sons' sporting events, hunting mushrooms with her mother in law, which she has a great time doing and has been a tradition ever since she married Wayne, and is also a fan of NASCAR. Her favorite driver is Kasey Kahne. She loves taking pictures of her family and scrapbooking.
Besides the day Corzatt got married, memorable moments in her life were when her sons were born.
She will never forget the day she found she was going to have twins but remembers it was much easier coming home with just one baby.
"I have been very blessed with a wonderful family and I am thankful everyday that God blessed us with three amazing boys."
The Corzatt family was also the 4-H family of the year in 2008.
Corzatt's life echoes her faith in God and says, "I strongly believe in the power of prayer" and loves the bible verse Philippians 4:13,
"I can do all things through Him who gives me strength."
---