The Hancock-Henderson Quill, Inc.

---
Meet Your Neighbor
by Misty Huston-Quill Reporter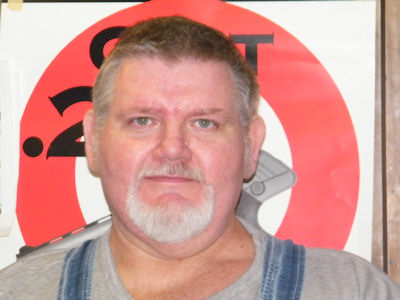 Meet Your Neighbor, Donnie Wilson, who resides in Monmouth.
In the past, Donnie has worked at the pig plant, City of Monmouth Waste Water Plant, as a mechanic, driving a semi and various other jobs. He says, he is like the Jack of all trades, he was able to perform many different tasks and could work at almost any job.
Unfortunately, he is currently unable to work at all now, due to severe health complications that nearly took his life.
He was born and raised in Monmouth. He attended Lincoln Elementary, Central Jr. High and graduated from Monmouth High School, and says he is proud to be a Zipper alumni.
Donnie is the son of Ella Wilson Hank and Charles Alexander. He was raised by his grandmother, Vera Kilpatrick of Monmouth. He has four brothers; one sister; and two step-dads, Leland Hank and Roger Teel.
Donnie has become quite familiar with Henderson County as he has been a regular customer at B & J's Rifle Ranch for about 15 years, likes to fish in the area, and was very close friends with the late "Baldy" Keever, of Gladstone, who he had adopted as his "Grandpa."
In Donnie's spare time he enjoys fishing, hunting and going to B & J's Rifle Ranch on Monday and Wednesday evenings to hang out and visit.
One of his most memorable experiences is of being kissed not only once, but twice by Shirley Muldowney, the drag racing queen, at Cordova Speedway.
He was in the pits after a race one night when he saw Shirley, he threw his arms up in the air and yelled "Shirley I love you", then she came over and gave him a kiss.
Three years later he saw her again and got his second kiss.
---