The Hancock-Henderson Quill, Inc.

---
Meet Your Neighbor
by Misty Huston, Quill Reporter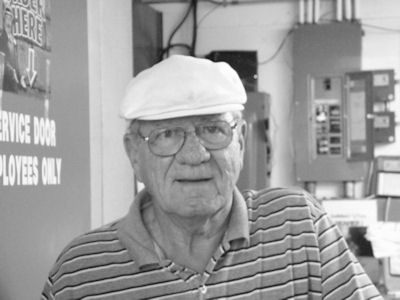 Meet your neighbor, Jim Rima, who resides in Oquawka with his wife, Elaine, of 53 years.
Jim currently works part time at Godfathers Pizza, located in the Phillips 66 gas station in Oquawka.
He is a retired school teacher and basketball coach.
All together he taught and coached for 31 years in various locations including Dawson, Iowa, one year; Perry, Iowa, three years; Ossian, Iowa, four years, Solen, Iowa, four years; Union High School, Biggsville, seven years; and New Hampton, Iowa, eleven years. During his coaching career he had 396 wins and 249 losses in basketball.
In addition, he and his wife ran Hend-Co Hills golf course for five years and they owned and operated Crazy Mary's Restaurant in Oquawka, for fifteen years.
He was born and raised in Postville, Iowa. He graduated from Postville High School in 1953 and Upper Iowa University in 1957.
Jim has two sons, Craig Rima of Biggsville and Judd Rima of Nogle, New Mexico; and two daughters, Cathy Anderson of Oquawka and Julie Hunter of Oquawka.
In his spare time he enjoys golfing, cooking and spending time with his kids.
---