The Hancock-Henderson Quill, Inc.

---
Take "The Quill" Along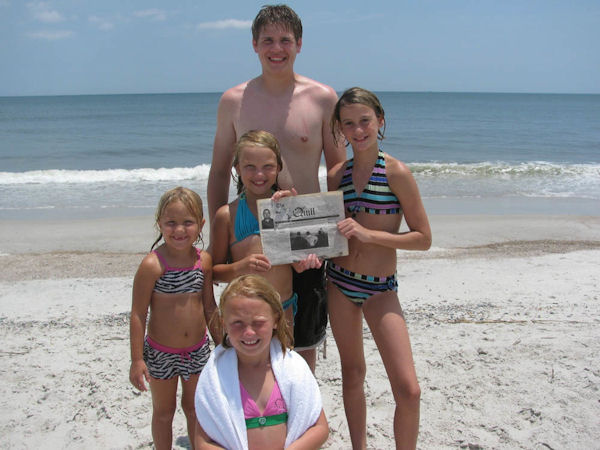 We took The Quill along to Fernandina Beach, Florida and Douglas, Georgia.
Pictured standing back to front are Blake Cleesen from Hamilton, Mia Gruber and Madison Gruber from Baxley, Georgia, Allie DiVona from Fort Hood, Texas and in front is Mackenzie Gruber from Baxley, Georgia. We all had a great time in the Atlantic Ocean and on the beach.
When you go on a trip, take "The Quill" along and have your pictured taken with it, then send it to us. Let's see where all "The Quill" can travel.
---